Redwood Technologies Group, comprising communications technology innovator Redwood Technologies and cloud contact centre provider Content Guru, has achieved certification from Cyber Essentials, a government-backed scheme that protects businesses from cyber attacks.

Run in association with the National Cyber Security Centre, Cyber Essentials is a scheme designed to help organisations in the UK to improve their defences and publicly demonstrate their commitment to cyber security. Focusing on the most common internet-based threats, including hacking, phishing, and password guessing, the scheme guarantees that an organisation has the IT security controls in place to address and prevent cyber threats.
Redwood Technologies Group was awarded the certification on 23 January 2018 by accreditor NCC Group, confirming that the Group has a clear picture of its cyber security risks and has the measures in place to avoid common attacks.
Gary Cheetham, Chief Information Security Officer at the Redwood Technologies Group, commented:
"This is an important step in maturing our cyber security and will give our customers confidence that we take cyber security seriously, as well as reassuring them that their data is adequately protected. This will sit alongside our existing ISO 27001, ISO 9001, ISO 14001 and Level 1 PCI DSS accreditations."
---
Additional Information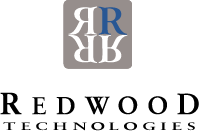 For additional information on
– Redwood Tecghnoloies visit their Website
– Content Guru visit their Website or view their Company Profile
– Cyber Essentials visit their Website