Northumbrian Water Group Selects PC-1 to Power its Multi-channel Customer Strategy with a Private Cloud Contact Centre Solution

One of the UK's biggest water companies, Northumbrian Water Group, has selected a cloud-hosted multi-vendor technology solution from PC-1 to power an ambitious multi-channel customer service strategy for its Northumbrian Water and Essex & Suffolk Water businesses. Northumbrian, already listed among the nation's top three for customer satisfaction by industry regulator Ofwat, aims to set the standard for service excellence by providing household and business customers with consistent, 'joined up' services across voice, online and social channels. The PC-1 solution integrates all of those channels and will allow customers to channel hop at their convenience with access to consistently up-to-date information at all times.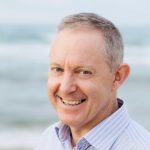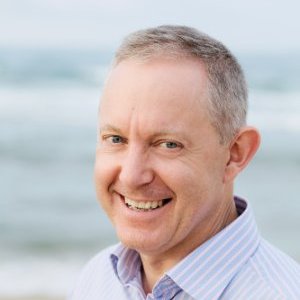 Northumbrian Water Group's Chief Information Officer, Nigel Watson says,
"We believe this will give us a real customer service advantage as the national market for water services opens up,"
"In addition, because the PC-1 solution gives us a single reliable source of customer interaction data for analysis, it will reinforce our efforts to refine our services, improve customer access to information and reduce calls to our contact centres.
All of this will deliver cost efficiencies that will be of increasing value to us as our market becomes more and more competitive."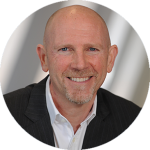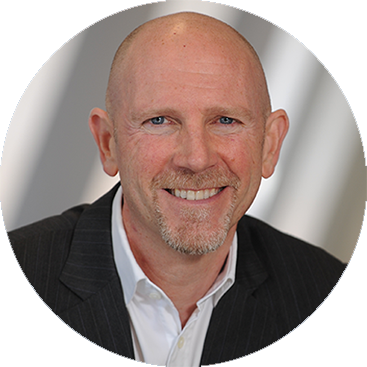 By replacing a host of ageing on-premise technologies with a single, integrated solution hosted in a private cloud environment by PC-1, Northumbrian Water Group will also lower its ongoing technology ownership and maintenance costs. Charles Cooper-Driver, PC-1's CEO, congratulates Northumbrian Water Group for its prescience in opting for a private cloud solution.
"The industry debate over the relative value of public and private cloud options continues but, in our view, only private cloud offers the flexibility, security and freedom to create differentiated customer experiences that will maintain Northumbrian Water Group's customer satisfaction leadership status. Within a private cloud we've been able to create a highly tailored technology environment, with functionality from multiple best-of-breed vendors, that's a 'custom fit' for Northumbrian Water's business."
At the core of the technology solution PC-1 has designed for Northumbrian Water is the Genesys Customer Experience Management Platform, widely recognised as the platform of choice by the UK's leading utility businesses. This is paired with Cisco's Unified Communication Manager for PBX and UC functionality, as well as point-solutions from best-of-breed vendors, including quality management from Zoom, PCI compliance from Semafone, knowledge management from Synthetix and messaging services from Wirefast.
The PC-1 solution will support all communication channels and more than 350 agents working in Northumbrian Water's contact centres in Lowestoft, Chelmsford and Durham. Currently dedicated to the Group's customers in Suffolk, Essex and North East England respectively, these centres will now draw upon 'virtualised' functionality via the cloud, which means that, in the future, work can be shared among them as needed.
Implementation of the new solution is underway and go-live is scheduled for April 2017, in good time to support the launch of Northumbrian Water's new B2B water business, NWG Business, established to take advantage of next year's deregulation of the water industry for business customers.
"A single technology solution that supports all our businesses will be a significant advantage as we grow and diversify," affirms Nigel Watson.
"We chose PC-1 because they shared our vision for customer service consistency via a single omni-channel platform and demonstrated innovation in both solution design and commercial modelling. They have delivered a complex solution with agility and confidence and, throughout, maintained a clear focus on the business value and ROI we hope to achieve through continuous improvement in customer experience delivery."
PC-1 has been in the vanguard of technology delivery via the cloud since delivering its first cloud-based solution in 2011. Today it is rolling out secure private cloud solutions to complex customer operations across utilities and other highly regulated industry sectors.
---
Additional Information

PC-1 is an innovative provider of contact centre technology solutions and related services. Its partnerships with leading technology providers, its systems integration capability and understanding of the operational challenges associated with customer management have allowed it to successfully manage and deploy more than 50 complex multi-geography contact centre technology solutions since it was founded in 2003.
Its fully integrated solutions are chiefly delivered via commercially competitive cloud, managed service or outsourced models that give clients flexibility and reduce the total cost of technology ownership. Its clients are typically early adopters of innovative customer management technologies, including those that enable digital, social and self-service customer engagement as well as customer analytics and workforce optimisation. Through its advanced portfolio of professional and consultancy services, PC-1 works with clients to help them maximise the potential of their technology investment and achieve their business goals.
Through offices in the UK, and India PC-1 works with leading national and international brands and public sector organisations including Eir, Centrica, Unilver, Lloyds TSB, Serco, NSPCC, Provident Financial, Thomas Cook, Suffolk County Council, Tesco Bank and Vodafone.
For additional information on PC-1 visit their Website