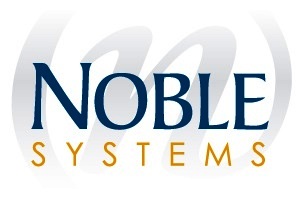 Noble Systems celebrates 25 years of delivering innovative products and services for the contact centre marketplace. Throughout the last two-and-a-half decades, Noble Systems has achieved a number of milestones, growing from a start-up technology provider to one of the industry's leading developers of contact centre solutions.
Founded in 1989, Noble Systems began as a small group of contact centre experts who were looking to develop a new system for automating outbound contacts. Today, Noble Systems boasts nearly 400 employees in offices around the world, including its new "state of the art" corporate headquarters in Atlanta, Georgia and sales and support centres in Oklahoma, Texas, Sydney and Melbourne, Sao Paulo, Manila, Delhi and Manchester. Recently, Noble Systems was once again named the #1 market leader in outbound dialling solutions for North America by Frost & Sullivan.
Starting from the foundation of an automated dialler product, Noble Systems has evolved to offer a comprehensive suite of customer contact solutions for Unified Communications, Business Process Management and Analytics in premise, cloud and hybrid environments.
As an organisation, Noble Systems has seen many challenges, from legislation for telemarketing and collections, to the internationalisation of the industry, and the consolidation of industry vendors. The company has risen to meet these challenges, working with advocacy groups to promote the industry and providing compliant solutions for its clients. Noble Systems has expanded its global reach by entering new markets through new offices and a network of partnerships and has solidified its position as a market leader through the careful acquisition of complementary solutions and services, such as the 2012 acquisition of ALI (formerly Austin Logistics) which added the best-of-breed OnQ, CallTech and Vincio analytics and decisioning products to Noble's suite of solutions. Today, Noble solutions are installed on tens of thousands of agent workstations at more than 4,000 client sites around the world, including some of the leading organisations in collections, financial services, outsourcing and consumer products arenas.
James Noble, President and Co-founder, says: "As a call centre owner, I had a goal of helping contact centre agents dial more efficiently. I enlisted the aid of my father, James Noble, Sr, and Noble Systems was born. It has been a tremendous experience to watch the evolution of contact centre technologies and to see our organisation emerge as a market leader for unified and best-of-breed point solutions. When I talk to our clients, the conversations begin with how our advanced technologies help them succeed in their businesses, but they always lead to the amazing quality of the people that make up Noble Systems. Our success would not have been possible without the team of professionals that have joined us in the journey, and I am looking forward to seeing what the next quarter century has in store for us."
For additional information see Noble System's Company Profile