NICE inContact CXone Adds First-of-its-Kind AI to Drive Higher CSAT and Lower Service Cost- Spring 2021 release features real-time contact centre agent guidance, no-code self-service bots and journey optimization

NICE inContact, have announced the Spring 2021 release of CXone, which adds first-of-its-kind artificial intelligence (AI) innovations with Real-Time Interaction Guidance for contact centre agents, expands self-service capabilities, extends its digital-first reach, and empowers highly effective work-from-anywhere teams.
With the Spring 2021 product release, organizations can now leverage industry-first NICE Enlighten AI models to guide agents at the point-of-service, boosting customer satisfaction in real time. In addition, CXone is enabling organizations to add custom apps as digital channels and is offering a new "no-code" integration framework to "bring your own" virtual agents from Google and others. Also, with this release, new features in CXone Workforce Engagement provide agents with anytime, anywhere mobile scheduling and streamlines coaching efforts.
Enhancing customer experience with AI-driven agent assistance guidance
» NICE inContact CXone Real-Time Interaction Guidance uses NICE Enlighten AI to advise contact centre agents at point-of-service on critical behaviors statistically-proven to boost customer satisfaction. It elevates performance of hard-to-train soft-skills like active listening by using Enlighten, the first comprehensive AI framework for customer engagement with out-of-the-box, CX-specific models pre-trained on billions of real-life consumer interactions. Unlike traditional 'after-the-fact' coaching, CXone Real-Time Interaction Guidance instantly scores agent behaviors that influence customer sentiment and guides agents on the most impactful soft-skill actions.
Increasing self-service adoption with no-code bot integration and journey analytics
» CXone Virtual Agent Hub enables simple integration of pre-built third-party AI chatbots and voice bots, like Google Dialogflow, as an embedded part of the customer journey. CXone's unified platform provides flexibility and control to dynamically blend AI bots into interaction flows, including seamless transfer to contact centre agents.
» Organizations can increase containment and reduce customer effort with CXone Self-Service Analytics using key Interactive Voice Response (IVR) insights to identify patterns that impact call containment, such as call drop offs and frequent agent transfers so contact center leaders can quickly uncover issues and make improvements.
Enabling custom digital channels, monitored in real-time
» Now, contact centers can use an open application programming interface (API) to implement custom channels, such as their mobile app, to appear just like a native digital channel within CXone. This new "bring your own channel" option extends digital reach, making it easy for businesses to add virtually any digital channel to their contact center to connect with customers in the way they prefer.
» New omnichannel and digital capabilities for Salesforce make one of the most comprehensive integrations in the market even stronger. Contact centers can now connect with their customers through more CXone-powered digital channels inside Salesforce including WhatsApp, Instagram, Facebook Messenger, and Twitter. These enhancements are in addition to CXone's existing embedded Workforce Engagement capabilities and advanced routing with true omnichannel digital to voice elevation.
» Real-time monitoring for digital channels gives supervisors a complete view of digital and voice channels as if they were standing right behind them, providing better coaching and feedback opportunities for both remote and in-office contact centre agents.
Scheduling automation boosts efficiency and ensures agent satisfaction
» The new CXone Engagement Manager mobile application improves staffing visibility and flexibility by providing agents with instant access to view schedules, trade shifts and get proactive schedule change notifications.
» A new cross-platform feature monitors workforce management forecasts and automatically identifies and schedules agents for coaching sessions as part of the quality management process. This increases supervisor efficiency by eliminating manual scheduling and drives agent and coach accountability.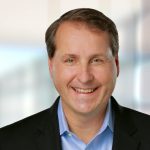 Paul Jarman, NICE InContact CEO, said,
"By focusing on building in agility through four key pillars – AI, digital engagement, self-service, and agent empowerment – CXone is setting the standard for delivering the latest innovations that build customer relationships that last."



NICE inContact works with organizations of all sizes to create extraordinary and trustworthy customer experiences that create deeper brand loyalty and relationships that last. With NICE inContact CXoneTM, the industry's most complete cloud customer experience platform, we combine best-in-class Customer Analytics, Omnichannel Routing, Workforce Engagement, Automation and Artificial Intelligence, all on an Open Cloud Foundation to help any company transform every single customer interaction. See how our customer-centric expert services, innovative software, extensive ecosystem of valuable partnerships, and over a decade of global experience can help you transform every experience and customer relationship for lasting results. NICE inContact is recognized as a market leader by the leading industry analyst firms.
For additional information on NICE inContact visit their Website

NICE is the world's leading provider of both cloud and on-premises enterprise software solutions that empower organizations to make smarter decisions based on advanced analytics of structured and unstructured data. NICE helps organizations of all sizes deliver better customer service, ensure compliance, combat fraud and safeguard citizens. Over 25,000 organizations in more than 150 countries, including over 85 of the Fortune 100 companies, are using NICE solutions.
For additional information on NICE view their Company Profile