Most Companies Don't Know What Customers Think – "Most firms are not very good at listening to customers. It's not for lack of trying, though — the tools they're using and what they're trying to measure may just not be up to the task."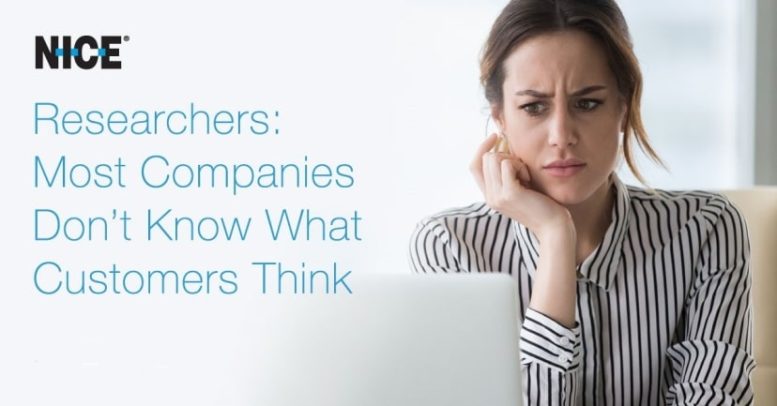 That's an assertion made in Harvard Business Review recently by Mohamed Zaki, Janet R. McColl-Kennedy and Andy Neely, three University of Cambridge professors who have studied how artificial intelligence (AI) can help companies use data from qualitative customer satisfaction surveys to better predict customer behavior. The researchers found that the two most widely used quantitative measures the industry has relied on for years — customer satisfaction (CSAT) and Net Promoter Scores (NPS) — "fail to tell companies what customers really think and feel and can even mask serious problems."
The challenge, their research uncovered, is that customers who experience significant problems with a product or service still frequently give the company high marks on customer satisfaction surveys. By masking what is often significant customer dissatisfaction, these surveys can cause firms to lose customers but fail to understand why.
These same customers, however, often reveal their dissatisfaction in the open-ended comment boxes typically provided at the end of a survey. This data is a reliable predictor of future behavior, but one that often goes unutilized by companies—even ones that place a high priority on customer relationship management.
Zaki, McColl-Kennedy and Neely say AI can fix that by identifying customer emotions and cognitive responses, or things like compliments and complaints. It can be used to train models that can predict whether customers are happy with products and services. The insights gleaned can shape both the short-term and long-term actions you take to retain customers.
Among the advice the researchers offer in Harvard Business Review is to flip where you are investing in your analysis of customer sentiment. Start with the qualitative comments (social media, chatbots, call center notes and more), and then turn to the results of their quantitative surveys. With the right tools to analyze the qualitative, quantitative surveys can be abandoned altogether, they say.
In the article, the researchers also detail six key benefits of using AI to measure the customer experience. AI enables you to:
» Uncover what you're missing; the touchpoints you think your customers care about may not be the ones you think are most important.
» Focus employee training on the things that are important to customers.
» Determine the root cause of customer experience problems.
» Capture customers' emotional and cognitive responses in real time.
» Spot and prevent decreasing sales.
» Prioritize the steps you'll take to improve the customer experience.
"Customer experience is now the major differentiation between competitors," they wrote. "As many customers today use smart, real-time services and friendly apps, firms can increasingly gather more real-time verbatim data about customers' journeys instead of relying on simplified, single-metric ways of measuring customer experience."

NICE is the world's leading provider of both cloud and on-premises enterprise software solutions that empower organizations to make smarter decisions based on advanced analytics of structured and unstructured data. NICE helps organizations of all sizes deliver better customer service, ensure compliance, combat fraud and safeguard citizens.
Over 25,000 organizations in more than 150 countries, including over 85 of the Fortune 100 companies, are using NICE solutions.
For additional information on NICE view their Company Profile