About to begin your cloud migration journey? Be prepared to evolve your contact centre business…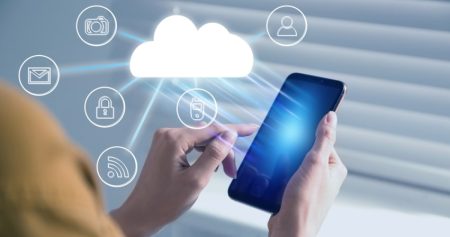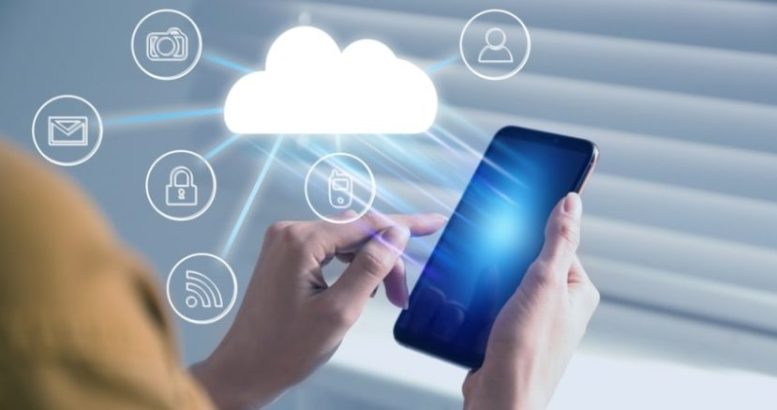 Derek Forrest – Cloud Solutions Specialist – Sabio Group
Cloud alone can't be the sole answer to your CX business challenges or a destination for your business – but it is the first step through a door that will allow you to unlock potentially significant improvements in terms of operational efficiency and costs, customer satisfaction, and advisor performance and retention.
Before deciding whether to follow a public cloud, private cloud or hybrid approach, organisations first need to think about their specific business goals and what they really want to achieve with their CX.
Start with the customer and advisor experience
At Sabio we still see many organisations that are staling for time while they wrestle with their cloud decision. This of course also means continuing to sweat their legacy contact centre systems, while – perhaps more critically – missing out on the potential benefits that can come from successfully unlocking a cloud transformation. That's why a great place to start any cloud conversation is to concentrate on the actual customer and advisor experience. It's what underpins successful relationships between organisations and their customers, and if you focus here, you can quickly work your way back to the technology and know exactly what it is that you're trying to achieve with cloud.
Asking the right questions
As an experienced trusted contact centre technology partner, Sabio can support you in any of these journeys based on the strong partnerships we hold with industry-leading vendors across the three cloud contact centre approaches. Which are;
– Public CCaaS – for smaller contact centres, start-ups, digital-first operations, typically pre-packaged solutions with transactional costs
–  Private Cloud – for organisations with voice-critical service, operational maturity, high levels of regulation, dedicated architecture, higher levels of complexity
–  Public Programmable Contact Centre solutions – core dev-ops approach for organisations that want to build it themselves and customise everything, continuous development, data-driven, ideal for Internet voice traffic
–  Public cloud, private cloud or a hybrid model…?
However, it's not just a question of which cloud approach you select – it's more to do with your business goals and what you really want to achieve with your CX.
It's essential that you ask yourself the right questions and are brutally honest with yourself when it comes to answering. And I don't mean just 'do we need Feature A over Feature B?' At a more fundamental level, what are you trying to achieve with your contact centre migration strategy? What's in your DNA as an organisation that will help craft exactly the right type of customer journeys for you as an organisation?
Answering these questions will help you to arrive at a more streamlined set of cloud choices. So, if you don't have a strong development capability, or you don't have a DevOps mentality then a programmable journey may not be right for you. Similarly, if you operate in a highly regulated vertical sector and voice availability is critical, then maybe today a public cloud approach wouldn't be the best choice. In the same way, if you're not resourced to manage the overhead of complex maintenance schedules, then private cloud may not be right for you at this stage.
Organisations also need to consider the broader implications of transitioning to cloud. If you're migrating to cloud in response to changing customer demands, then it's important to ensure that you evolve your business DNA to adjust to and commit to the sheer scale of the changes involved.
One consistent theme we see at Sabio is the 'my old platform' mentality, where – despite a new strategy being in place – they can find it hard to let go of processes ingrained by the previous technology that most likely have been in place for many years. In these situations, it's important to ask the key question – 'can we truly let go and adapt our approach at all levels of the organisation, not just at a senior stakeholder view?'
That's why it's so important for all stakeholders to be on board with an achievable cloud strategy, with realistic timelines and an approach that underpins the inner workings of your business? Cloud alone can't be the sole answer to your CX business challenges or a destination for your business – but it is the first step through a door that will allow you to unlock the pathway to innovation. And, when well-executed – and when supported by a proven cloud innovation partner such as Sabio – will help lead to an exceptional customer experience.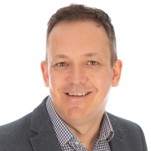 Derek Forrest is Cloud Solutions Specialist at the Sabio Group
Download Sabio's new eBook to discover the cloud contact centre solution that's right for your business, why an adaptable cloud technology can empower your advisors and why it's so important for all stakeholders to be on board with an achievable cloud strategy… Click Here
Sabio Group is a global customer experience (CX) transformation specialist with major operations in the UK (England and Scotland), Spain, France, Netherlands, Malaysia, Singapore, South Africa and India.
The Group, which includes 'makepositive', delivers solutions and services that seamlessly combine digital and human interactions to support outstanding customer experiences.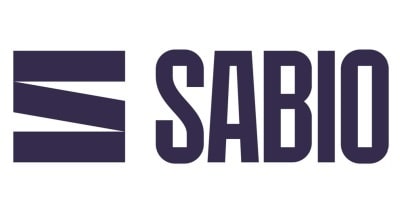 Through its own technology, and that of world-class technology leaders such as Amazon Connect, Avaya, Genesys, Google Cloud, Salesforce, Twilio and Verint, Sabio helps organisations optimise their customer journeys by making better decisions across their multiple contact channels.
The Group works with major brands worldwide, including Aegon, AXA Assistance, BBVA, BGL, Caixabank, DHL, loveholidays, Marks & Spencer, Rentokil, Essent, GovTech, HomeServe, Saga, Sainsbury's Argos, Telefónica and Transcom Worldwide.
For additional information on the Sabio Group view their Company Profile