MERJE launches MERJE Front-Line Talent volume recruitment services for Customer Contact market

MERJE, the specialist recruitment agency with offices in Manchester and London, has launched MERJE Front-Line Talent, a new service aimed at finding entry-level and junior management staff for contact centre teams.
Sitting within the existing Customer Contact team, MERJE Front-Line Talent will complement the MERJE offering in this market by expanding on the positions they recruit for.
In addition to mid-level and senior management positions, we will now recruit roles such as Call Centre Agents, Customer Service Advisors, Team Leaders and Webchat and Social Media Executives.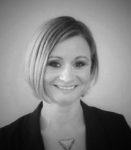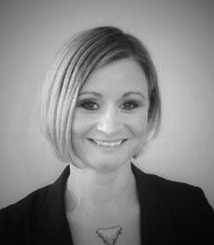 Sally Cordwell has joined MERJE's Manchester office to manage the new service and brings with her ten years of experience delivering volume solutions within contact centres. She will be recruiting permanent, temporary and fixed-term placements across the UK in many sectors, and will work with MERJE's current Clients as well as establishing relationships with new ones.
Sally said, "I am thrilled to be joining the company and launching MERJE Front-Line Talent. It will enable MERJE to reach new pools of talent during a time when Customer Services operations are evolving to provide truly multi-channel solutions. I am especially looking forward to learning from the established MERJE Customer Contact team as we expand the scope of the Candidates we can attract."
Sally has joined MERJE soon after they announced their highest yearly financial results with over £7million turnover in 2017 and the expansion of the London team to a larger office in Fleet Street. As well as the exciting launch of MERJE Front-Line Talent, 2018 will also see the construction of new headquarters in North Manchester and the launch of a new fully-featured website.
---
Additional Information

For additional information on the new service can be found by Clicking Here
MERJE is a specialist recruitment consultancy that focuses on mid-to-senior permanent and contract appointments across Financial Services, Business & Professional Services, Construction, Consumer, Manufacturing, Telecoms and Utilities sectors. Founded in 2011 by a team of three, MERJE has fast become one of the UK's most successful independently-owned recruitment consultancies, with offices in London and Manchester and over 30 employees. They are currently building new purposed-built facilities for their Manchester headquarters in Whitefield, for completion in late 2018.