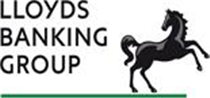 The recent announcement that Lloyds Bank will close its Warrington contact centre at the beginning of 2015 has caused some to question the industry's level of job security. However, despite concerns, this development isn't as negative as analysts might assume.
Although 300 jobs will be lost or transferred as part of the deal, the industry itself is robust and individuals working in this sector shouldn't be apprehensive about their future employment prospects. The closure of this facility – as well as others owned by financial services firms around the UK – is actually indicative of a shift in market demand for call centre staff, rather than a decrease in the number of roles available.
Contact centre employees, especially those in mid to senior-level positions, have skills which are extremely transferrable. Solid resource planning, back office and management information experience is attractive to both employers within the industry and those in the wider job market.
As some financial services companies move away from large, self-sustained contact centres, in favour of more cost-effective UK outsourcing providers, experienced contact centre staff – such as those employed by Lloyds Bank in Warrington – will find themselves in increasing demand. In this booming market, recruiters are inundated with requests from companies looking for individuals who are seasoned call centre veterans, with experience meeting exceptional service standards and effectively delivering on targets.
The closing of the Lloyds Bank contact centre in Warrington may have caused some concern within the industry. However, the improving economy and strength of the existing job market should offer peace of mind to its employees. As the industry continues to change shape, it's important to remember that management, analytical and planning skills are highly valued by employers and will help individuals secure a wide range of job opportunities.
---
Additional Information
Neil Johns, principal consultant at specialist recruitment consultancy, MERJE
For additional information visit the Lloyds Banking Group Website