Mazda UK have brought its customer relations offering in-house, officially opening a new contact centre within its Dartford, Kent headquarters.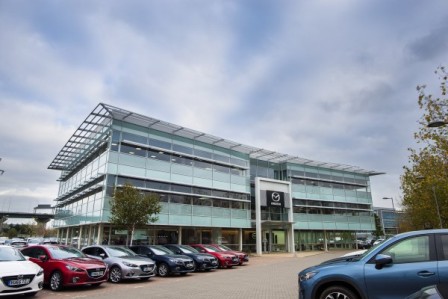 A 20-strong team of customer executives will handle all types of contact with Mazda owners and potential purchasers at the new facility which was opened by Jorgen Olesen, the outgoing vice president of customer service and logistics at Mazda Motor Europe on April 1st 2016.
Andrew Beale, Mazda UK head of customer relations said,
"Our aim is to deliver a personal service that ensures everyone who deals with Mazda feels connected and is positively surprised throughout",
"Today's customer expects problem resolution to be fast, effective and easy. They also want to interact in a communication channel they choose, so our new CRC team is invested to go further by satisfying customer demands and delivering effective problem resolution and direct brand interaction in the communication channel of choice.
"At Mazda we recognise the importance of engaging with our customers and keeping it simple for them, we have therefore moved away from the traditional outsourced customer contact centre approach and made a significant investment in creating our own team of passionate Mazda employees working at our new head office in Kent."
The contact centre receives around 5,600 inbound contacts each month by phone, email, web chat and social media.
---


Additional Information
For additional information on Mazda UK visit their Website