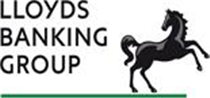 Lloyds Banking Group, formed as the result the merger of Lloyds TSB and Halifax, are to close its Southend on sea contact centre at the end of the year with the result of 850 job losses.
The contact centre, sited at Essex House Southend will close by the end of the year, due in part to the site's lease agreement, and resulting in 689 jobs being lost and 75 staff having the option of being relocated to the company's Chelmsford site.
Unite, who represent members at the Southend Site. National Officer Dominic Hook said: 'Lloyds is celebrating a return to profit and there are hints of dividend payouts to shareholders but the bank's workers are in constant fear that they will be next for the chop."
A spokesman for Lloyds Banking Group commented,
"As part of the Group's simplification programme set out in its 2011 strategic plan, the decision has been reached to close Essex House. As with any decision that affects our colleagues, this was a very difficult one to make. We will do everything we can to provide support for both our employees and the local community to manage this transition. We will work with our colleagues wherever possible to try to find suitable roles for them elsewhere within the Group.
We are also working with external employment agencies and setting up an on-site dedicated Resource Centre to provide additional support and opportunities for those colleagues whom we are unable to redeploy internally. As part of our strategic plan we are focusing on certain key multi-function UK support centres.
Our Centres of Excellence for colleagues help us provide a better customer experience and improved customer satisfaction. As we reduce our number of locations, the work carried out in Essex House, Southend, where our lease is expiring, will be transferred to a number of these sites across the UK."
---
Additional information

For additional information visit the Lloyds Banking Group Website