LiveOps Encourages Contact Centres to Hang Up Their Phones – CEO Marty Beard's Vision of Contact Centre Transformation is Part of a Six-city Roadshow Highlighting Next-Generation Technologies that are Changing the Customer Experience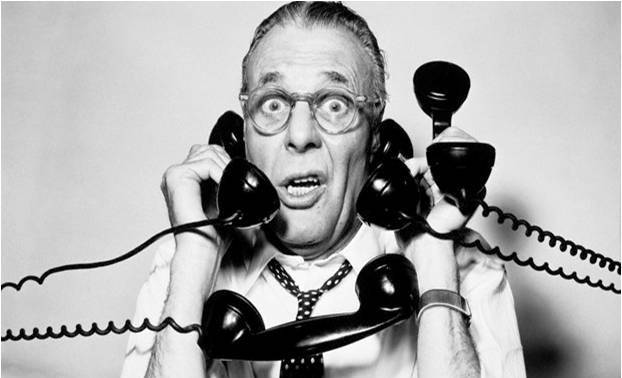 LiveOps is once again transforming the customer service experience by encouraging contact centres to hang up their phones. Marty Beard, Company chairman and CEO, is creating a transformative shift in the way brands provide customer service by removing the last hardware barrier inhibiting brands from running their contact centres exclusively on software.
Beard's vision will be on display during the "Engineering the Customer Experience" roadshow, in which LiveOps is partnering with Twilio, Google, Plantronics, DocuSign, Box, SendHub and OneReach to discuss the future of customer service.
"LiveOps' vision for the future of customer service has changed the contact center dramatically in the past few years," said Beard. "The shift to the cloud, the creation of true multichannel environments, the enablement of contextual customer experiences and the integration of WebRTC technologies have forever changed the customer experience. Now, by encouraging brands to hang up the phone for good, we're encouraging them to embrace our vision for the next-generation contact center – one that is not limited by the confines of hardware or real estate."
LiveOps is spearheading a fundamental change to the contact center that includes replacing datacenters, telephone systems, PCs and desktop phones with cloud-based technologies, such as WebRTC, helping brands to become more agile and more flexible while reducing costs. Last year, LiveOps led the charge in transforming the contact centre by combining the industry's first single, integrated, multichannel desktop, LiveOps Engage, with Twilio Client and WebRTC, which eliminates the need for expensive on-premise servers, software, on-premise PBX, landlines and desktop phones required by traditional call centre technologies.
LiveOps WebRTC Solution is the first and only cloud contact center that transforms a browser into a full-featured agent desktop with a phone without the need for plug-ins or telephony infrastructure. With this solution, which extends LiveOps Engage and LiveOps Voice, inbound and outbound calls are routed directly into a web browser, dramatically reducing total cost of ownership by as much as 50 percent while improving agent productivity and enhancing workforce utilization.
"Costly servers have been replaced with laptops," continued Beard. "Old fashioned contact center cube farms have been replaced by a newly liberated agent workforce that can work from virtually anywhere. This is a truly historic pivot if you consider the contact centre of years past, and I look forward to sharing the details of this transformation during the upcoming roadshow with Twilio."
The "Engineering the Customer Experience" roadshow will stop in six cities – Atlanta, London, Chicago, New York, Santa Monica, Calif. and San Francisco – between May 13 and June 24 to host one-day conferences that explore how next-generation technologies are engineering great customer experiences.