Jabra SuperAgents, Contact-Centres.com and Red Letter Days for Business partner to launch a major industry competition to find the UK&Ireland's contact centre 'SuperAgents'
A national competition launches Monday 27th April 2015 championing the contact centre industry by offering customer service managers, agents or teams the opportunity to win *thebestdayatworkever
Jabra, along with partners www.contact-centres.com and Red Letter Days for Business, has today launched a nationwide, month-long competition to show their appreciation and support of the UK's contact centre and customer service industry.
Hosted on www.jabrasuperagent.com, individual or team entrants can submit a short video, photo or Word document or PowerPoint presentation to demonstrate why they think they are outstanding 'Jabra SuperAgents'. The overall winning individual or team will be rewarded with their best day at work ever* – an entire day where the winning team will get pampered with massages, treated to breakfast and lunch by a top chef, given an abundance of goodies and end it all with a major night out on the town!
Although they are the frontline of many organisations, customer service and contact centre agents are often underappreciated and have to deal with difficult conversations or complex enquiries on a daily basis. Customer support can be a tough job at times!
Contact centre agents are an extension of a company's sales, marketing and R&D departments. However, it's often their skills, passion and determination that drives UK business forward as they problem solve and negotiate tricky complaints. With over 5,000 contact centres in the UK alone, there are a huge number of unsung heroes that deliver on a daily basis but their efforts go largely unnoticed – until now!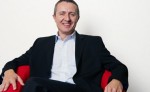 Bill Alexander, Red Letter Days for Business CEO, is giving his full support to this competition, saying:
"Employees are the only sustainable advantage in a business, everything else can be copied. Because of this it's essential we look after our staff as they're the ones looking after our customers. Agents are often a customers' first point of contact for a business. Their job is tough. There are so many agents doing a fantastic job day-in-day-out and we feel it's about time these people are recognised for the work they do!"
Nigel Dunn, UK & Ireland MD, Jabra also commented:
"There are over 14,000 people working in the customer service industry across the UK and Ireland and we want to ensure that they are recognised for the great job they already do. Angry customers, unreasonable demands and very high KPI targets are often just in a day's work for many of them and this competition has been created to reward them for their hard graft and finally give them something back. Although it's designed to be fun in nature, we're hoping it will showcase the talent we have in the sector across the UK and Ireland."
Perry Sanger, Founder and Publisher of contact-centres.com believes that this competition highlighting our unsung contact centre heroes is vital because for far too long agents have been the 'forgotten people' in our industry. I am delighted that contact-centres.com is a part of 'Jabra SuperAgents' which recognises, celebrates and highlights what a vital role these agents play, normally under stressful and challenging circumstances and in a pressurised environment day in day out.
So how do agent(s) or teams enter?
1. Submit a photo, short video, Vine or written entry that shows us why you or your team are an outstanding contact centre agent(s) posting to Twitter or Instagram with the hashtag #JabraSuperAgents or by emailing superagents@jabra.co.uk (please allow 2-3working days for emailed entries)
2. Make sure you've submitted your entry by 5pm on Friday 29th May very latest. The competition commences 9am on Monday 27th April, 2015
3. Focus your choice of entry on any or all of the key attributes that define a SuperAgent such as General great customer service,Knowledge and expertise,Empathy and compassion, Results or productivity, Teamwork and Passion, dedication and fun!
4. You can bring your entry to life by using imagination and a dash of creativity to make your submission stand out. From selfies and songs to poems and (short!) plays. The more you can show your passion and commitment in your submission, the more you will impress the judging panel!
5. Submit your entry in one of the following ways:Use the following hashtag to show you have entered via Twitter or Instagram "I've just entered #JabraSuperAgents competition". You can also include the @JabraBusiness Twitter handle if you wish – Email your video, photo or written entry to superagents@jabra.co.uk
What you can win within your best day at work ever?
The overall winner will receive a day of amazing treats and surprises for them and their contact centre team, including:
– A delicious chef-cooked breakfast and two-course lunch served to the entire winning team of agents
– Massages and pampering for the winning contact centre team throughout the day
– Jabra and Red Letter Day vouchers and gifts given out throughout the day
– Ending with a night out on the town with dinner and/or drinks served up to the value of £1000 at a venue of the winning team's choice
– There will also be 4 x weekly winners chosen along the way
– Each week a favourite entry will be chosen by our judges and will win £20 Red Letter Day High Street Lifestyle voucher, along with a Jabra Solemate Mini worth £79.99
Please note: this prize will be given to the named person on the entry
Who are this year's judges that you need to impress?
Nigel Dunn, Managing Director Jabra UK & Ireland
Bill Alexander, CEO Red Letter Days for Business
Perry Sanger, Founder & Publisher www.contact-centres.com


For additional information see the Jabra SuperAgent dedicated website – visit twitter and search #JabraSuperAgents