HSBC takes biometrics mainstream – Stuart Dorman, Head of Apps, Sabio assesses the customer engagement impact of major UK roll out of biometrics for mobile banking customers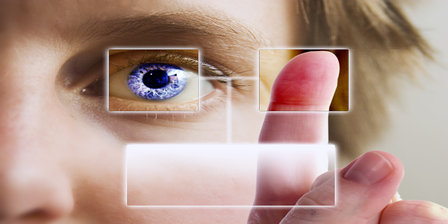 With the announcement that HSBC will be rolling out voice and fingerprint biometric verification for its 15 million plus mobile banking customers, it's pretty clear that biometrics technology is now going mainstream in the UK and within contact centres.
HSBC's mobile banking solution, which will be rolled out to its first direct banking customers initially, combines biometric fingerprint and voice recognition to significantly streamline verification. The bank sees biometrics for customer authentication as the 'most secure form of password technology'.
What's exciting from a consumer perspective is that HSBC sees its biometrics initiative as way of removing the need for customers to remember security password letters or PINs. That's great news for mobile banking customers – particularly as access routines that previously might have taken one to two minutes will now be achievable in less than 30 seconds. Some commentators also see this as spelling the death of the password, although in reality biometrics effectively generates a more personal, less replicable and unique way of identifying customers.
I also suspect that with what is planned to be the largest planned roll out of voice biometric security technology in the UK, HSBC is now shifting the goalposts for other online and mobile service providers – both within the banking sector and beyond. Until now, as a consumer, I've perhaps subconsciously accepted a level of inconvenience that I'm prepared to tolerate in order to gain access to banking services. I've always known that security is a critical element of financial transactions, so I've been prepared to trade-off proportionately higher levels of effort in order to have secure interactions.
Today's announcement will change this, and will also raise the benchmark for the banking industry as well as other less security-intense sectors. Whether it's greater security, lower cost to authenticate, reduced customer effort or even brand differentiation, it's now clear that HSBC's mainstream biometrics adoption will help drive other service providers to catch-up.
HSBC has also made the adoption decision somewhat easier for those compliance officers who've perhaps been hesitant in entrusting their critical customer security to technologies such as biometrics. The fact that one of the world's largest banks is now firmly behind biometrics is sure to make it significantly more attractive from a risk management perspective.
It's great to see a major organisation taking on board the requirement to improve the engagement experience it offers to customers. At a time when many new market entrants boast of the technology they're planning to deploy in order to disrupt the banking sector, it's impressive to see a bank with roots going way back to the early 19th century meeting this challenge head on. Indeed you could say that HSBC is successfully mitigating the risk of disruption by using the same technologies even faster..
---
Additional Information
Stuart Dorman is Head of Apps at contact centre consultancy Sabio
For additional information on Sabio visit their Website or view their Company Profile