How the right solutions make blended contact centres successful – Clare Angood of Aspect Software looks at the many benefits of  call blending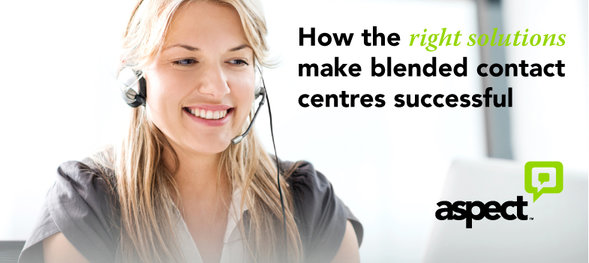 One of the worst things for an outsourced contact centre will be to have agents idle during periods of low demand. For every minute employees are sitting around waiting for a customer to get in touch, they will be losing money.
Therefore, it's easy to see why a blended contact centre, which operates as both an inbound and outbound centre, is so appealing. Dynamically adjusting workflow management so that skilled agents are always either making or receiving calls depending on the requirements at any given moment can help keep productivity high and maximise profitability.
Understanding the situation
But achieving this goal can be easier said than done. In order to be successful, a blended contact centre strategy needs to understand where opportunities lie for creating time and ensuring that employees are always in the right position at the right times.
For instance, if a large number of agents are busy making outbound calls when there is a sudden uptick in inbound calls, this can lead to long wait times and a poorer customer experience.
Solutions such as predictive analytics can play a major role in reducing the likelihood of this. This can help identify when the organisation is expected to be busiest and when there will be periods of 'dead time' that need to be filled – for example by making outbound calls or scheduling training modules to improve staff's skillsets.
However, an effective blended contact centre needs go beyond front-line agents. Monitoring and planning also needs to incorporate back-office functionalities, as this is often where bottlenecks arise that impact on performance.
Improving efficiency, creating time
One of the biggest challenges for outsourced contact centres comes when issues are unable to be resolved on the first interaction. This not only frustrates customers, who end up being passed around until they can find the most appropriate person to help them, but it's also bad for the contact centre, as they have to devote more resources to a single call.
This results in a great deal of wasted time – particularly when the fault ends up being traced back to failures in other parts of the customer journey, rather than the contact centre interaction itself. Therefore, anything businesses can do to reduce these events by resolving problems before a call or other interaction is made will be hugely valuable.
Having a strong omni-channel and self-service offering should be a central part of this. Not only will this be more appealing to the growing numbers of younger customers who are more dependent on services such as mobile, text and social media, it can also benefit contact centres. Encouraging the use of self-service reduces the pressure on contact centre agents, freeing them up for other activities.
Added value services
Creating time through intelligent use of planning and workforce management tools can be particularly valuable to outsourcers, as it allows them to offer their clients a wider range of value-added services to improve customer satisfaction and boost productivity.
Blending back office activities with front-line interactions helps agents gain much wider visibility into a customer's circumstances and current situation, enabling them to resolve queries much faster.
This results not only in higher customer satisfaction, but improved staff morale. Individuals with access to the right information will be more confident in their roles, leading to reduced staff churn and more skilled agents.
This means higher productivity and employees who are able to perform a much wider range of activities, something that is essential if a blended contact centre strategy is to be successful.
---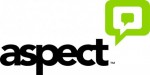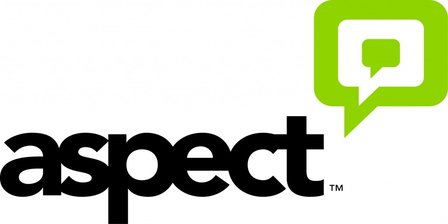 Additional Information
Clare Angood is Digital and Relationship Marketing Manager at Aspect Software
For additional information on Aspect Software visit their Website or view their Company Profile