Outbound dialling technologies have undergone a recent revolution to accelerate sales, boost agent productivity, and increase customer satisfaction – and cloud contact centre solutions are leading the way.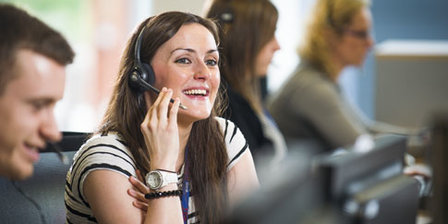 If you're looking to improve your results, here are three best practices to consider implementing for outbound dialling:
#1: Utilise No Pause, Predictive Dialling:
You might assume that simply making more calls is the answer for increasing sales. However, it won't help if you're using a traditional outbound dialler with the tell-tale, two second pause.
Often these types of legacy diallers result in more hang-ups than connects. A better approach is using a cloud contact centre solution's no pause, predictive dialler which eliminates awkward delays in greeting the customer. Agents are connected before the customer answers, which helps start the call off positively and increases connect rates.
#2: Give Customers Truly Useful Information:
Consider your goals with outbound calls – are you giving customers useful information, or are you only pitching products? Successful contact centres are taking the first approach, such as proactively contacting customers to let them know, for example, their balance is two days overdue. With a cloud contact centre solution, you can also take an omnichannel approach to customer communications, such as sending them helpful information via text.
#3: Use Your CRM to Drive Your Dialler:
Rather than using your dialler to manage call records, why not integrate it with your CRM for an up-to-date, closed loop system? In this approach, the CRM sends customer records to the cloud contact centre solution's dialler, and as agents enter updated call information, the data is fed back into the CRM for a single source of truth about each customer.
This is especially useful for ensuring changes to customer records are taken into account before calls are made. For instance, if a customer makes a payment early in the day, the CRM won't send their contact information to the dialler for an afternoon collections reminder call.
---
Additional Information
For additional information on inContact visit their Website