People, peaks and personality: getting recruitment right in contact centres
Recruitment has never been an easy task, regardless of which industry is facing the challenge. Difficulties in finding the right people, at the right time, with the right skills, is something all organisations encounter. One such industry is contact centres. Outsourced contact centres are extremely people-focused, meaning that it's imperative to get the recruitment process right from the offset and meet the challenges faced head-on.
In a contact centre environment, there is a need for recruiters to not only meet seasonal demand, but to be able to find the right person for each position, focusing on retaining employees that are skilled, motivated and committed to the role. A successful contact centre will find, train and retain staff that can meet customer expectations and work to make sure teams have the right attributes to properly represent the organisation they work for.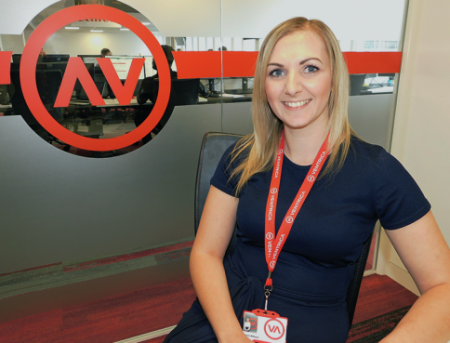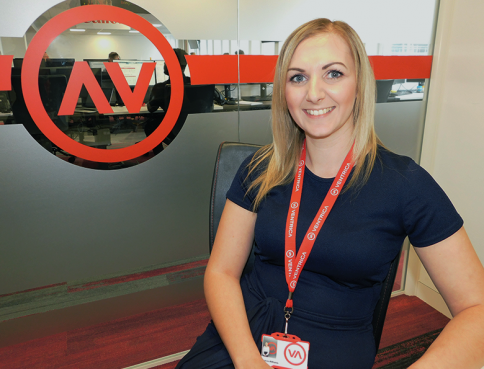 As Sharon Williams, Recruitment Manager at Ventrica , explains, there are numerous outsourced contact centres getting recruitment right, and by following a few simple steps, recruiters can build a successful recruitment strategy that gets it right every time.
Staff on demand
Numerous industries are known to face issues with peaks and troughs of demand, but one that certainly suffers the most is retail. With huge seasonal spikes throughout the year – Black Friday, Christmas, Valentine's Day, Easter – this industry understands what it's like to see a huge rush of customers that can vanish as quickly as they appear.
To cope with these hectic periods, it's essential for organisations to be confident that the recruitment channels being used will reach the right people, quickly and effectively. Advertising locally on buses and billboards, for example, can be more targeted and help to enhance brand recognition for an organisation looking to seek local Customer Service Advisors, as an addition to online.
Additionally, contact centre organisations need to prepare for these peaks by working closely with their customers to understand when the demand might rise and fall, and what levels of staff will be needed accordingly. By reflecting on busy periods of the past, recruitment teams can work in harmony with marketing teams to figure out what works, what could change and then put a plan in place for the next peak time.
Talking the talk
Contact centres have undoubtedly evolved. Just look at the name; what was once referred to as a call centre has grown to become much more. The omnichannel world that consumers now live in means they expect to receive the same customer experience, regardless of which channel they use – whether it's social media, a phone call, email, online chat or through instant messaging. They expect answers instantly, and they want their queries answered or issues resolved in as few steps as possible.
Because of this, the skill sets required of Customer Service Advisors has also changed. Advisors now need to be proficient in communicating across a variety of channels, utilising strong written and verbal communication skills to make the experience as seamless as possible for the customer. This eclectic way of working means that Advisors need to be flexible, adaptable, and able to multi-task, providing the same, exceptional experience with each customer interaction. A coherent selection process will ensure that recruitment teams are finding the right people for the job.
Capturing brand personality
When it comes to the selection process, this not only needs to be tailored for each job role, but also for each brand – this is the very nature of an outsourced contact centre. Each organisation that is represented by the contact centre will require something different, and this shouldn't just come through when the Customer Service Advisors are answering queries; it should start at the beginning of the recruitment journey.
Recruitment teams should actively work with the client to build the job description, which should then underpin the selection process. Recruitment strategies should also be tailored for each brand to find the most suitable people; who are the organisation's target market? How do they communicate? Can brand advocates be chosen to ensure the Customer Service Advisor has a genuine interest in the brand? This ensures the brand's personality can be captured in each customer interaction, through style, tone of voice and language used.
The recruitment journey
Developing a CX strategy starts with recruitment. With the end customer in mind, a recruitment strategy can be developed that ensures the right team is sourced and trained in line with the organisation's requirements. Recruitment doesn't have to be a challenge; a clear understanding of the organisation's values from the outset is a simple way to get the journey heading in the right direction and, coupled with the right approach to customer service, means that contact centres can commit to delivering an exceptional CX, every time.
---
Additional Information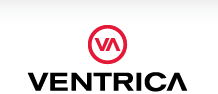 Ventrica is an award-winning, outsourced contact centre business that delivers omnichannel and multi-lingual customer service for blue chip brands, listed at #63 on the Sunday Times Fast Track 100. Continual investment in globally leading technology allows Ventrica to provide a truly omnichannel customer experience that encompasses calls, email management, web chat, instant messaging and social media into one integrated and unified solution.
The company is headquartered in Southend where it operates from spacious, hi-tech and modern offices, placing significant emphasis on the comfort and well-being of its staff. Ventrica shares the same passion about its customers' business as it does for its own and continually strives for quality and consistency of service delivery.
Ventrica has significant experience of providing customer management and sales across an array of industries, including, Retail, Insurance, Finance, Health, Transport, Real Estate, Leisure, Hospitality, Construction and Publishing. Ventrica is well-known for its eCommerce expertise, particularly within fashion retail.
For additional information on Ventrica visit their Website or view their Company Profile