Driving forward: strong financial growth sees Jabra continue to add new talent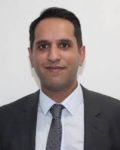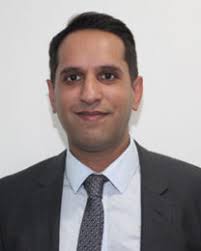 Jabra, the sound specialist, has announced yet another key appointment as Ismail Mitha joins the North EMEA Channel team to further enhance the breadth of the team and support key reseller accounts. Mitha will be field-based, but will report into Jabra's UK HQ in Langley, Berkshire.
This news follows a string of new hires and promotions as Jabra continues to experience increased demand and strong financial growth across the organisation. Mitha joins as Telco Account Manager and will utilise his vast experience in the industry to build upon the strong foundations laid by his predecessor, Lee Davis, who was recently appointed Enterprise Account Manager at Jabra.
Prior to Jabra, Ismail Mitha worked for over 10 years at British Telecom and was instrumental in the creation and development of BT's UC devices team. In his most recent role as a Business Development Manager at BT, he engaged with the multiple teams across the board from SME to Global Services. Mitha's focus will be on Jabra's Telco accounts and, inevitably, he will immediately pick up the management of Jabra's BT account.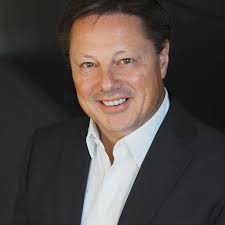 Nigel Dunn, MD of EMEA North, Jabra comments:
"It is a testament to the success of Jabra UKI that the level of talent we have brought in over the last quarter is so high".
Dunn continues: "The continued development of our teams will not only help grow our business but will ensure that we deliver the best service for our channel partners and end-users.
Our commitment to quality runs across everything we do and is reflected in our recent hires and promotions across the business. I am confident they will have a hugely positive impact on the organisation."


Jabra is a leader in engineering communications and sound solutions – innovating to empower both consumers and businesses. Proudly part of the GN Group, we are committed to letting people hear more, do more, and be more than they ever thought possible. Through sound, we help transform lives. Jabra engineering excellence leads the way, building on 150 years of pioneering work. This allows us to create integrated headsets and communications tools that help professionals work more productively; and wireless headphones and earbuds that let consumers better enjoy calls, music, and media.
Jabra employs close to 1,100 people worldwide, and reported annual revenue of DKK 4bn in 2017. The GN Group, founded in 1869, operates in 100 countries and delivers innovation, reliability, and ease of use. Today, GN employs more than 5,500 people, and is Nasdaq Copenhagen listed.
For additional information on Jabra visit their Website or view their Company Profile