Fexco and Workforce Management: A Strategic Alliance for the Financial Services Industry
Setting the Right Technology Foundation in the Contact Centre Ensures Customer Engagement and Compliance – Nick Smith, VP, Strategic Partners at Calabrio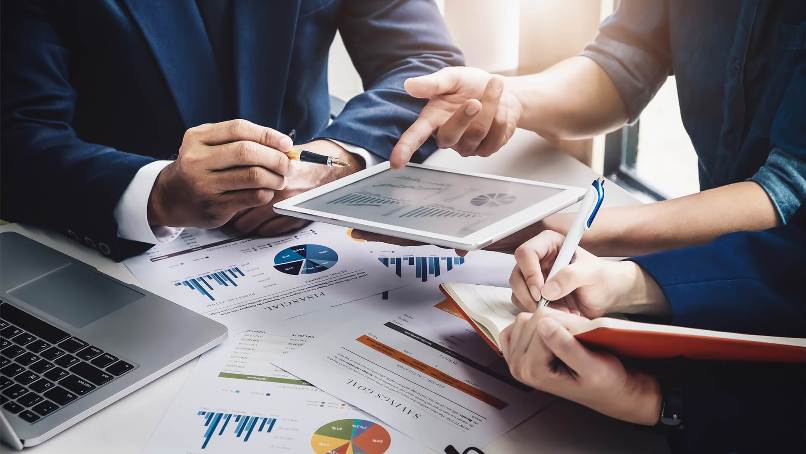 When it comes to ensuring growth in a competitive market, customer experience is a key differentiator, and the financial services industry is no different. A firm's contact centre, which is the main point of contact for customers, carries the heaviest burden for delivering customer satisfaction and encouraging customer loyalty.
Since building a successful contact centre operation is not a core competency of financial firms, many outsource their contact centre services to companies like Fexco, which offers a range of business process outsourcing (BPO) services, including contact centre, CX transformation, and expense management – each tailored to the unique needs of their clients. To create the right technology foundation for their contact centre services, Fexco formed a strategic partnership with Calabrio, which provides customer experience intelligence solutions including Workforce Management (WFM) that enable Fexco to proactively engage customers with the right agents across their inbound and outbound campaigns.
The WFM solution proved especially useful when one of Fexco's clients needed to conduct an Anti-Money Laundering (AML) campaign to ensure regulation compliance by verifying their customer database.
The Role of WFM
WFM is critical to providing great customer experience. Having the right number of staff carrying out the right activities at the right time maximises the ability of front-line staff to deliver a high level of service. As part of a complete contact centre operation, WFM solutions increasingly leverage automation and AI-driven capabilities to support and enhance the agents' everyday working life and workflows to ensure they can deliver optimal support to customers. Using their WFM solution, Fexco plans customer-facing employees across inbound and outbound telephony, email, webchats, SMS messages, and social media, for a varying array of client projects. Automated forecasting underpins Fexco's ability to allocate resources down to a 15-minute interval level across all its business hours. This capability is a key enabler for achieving high Net Promoter Scores (NPS) along with Customer Satisfaction (CSAT).
In terms of key performance indicators (KPIs), the WFM solution allows Fexco to track staff performance and customer service standards in these channels via metrics such as Service Level Performance (SLP), Average Handling Time (AHT), Occupancy and Adherence. Additionally, WFM is crucial for managing and tracking holiday balances and short-term absences, both of which directly impact SLP, with ongoing analysis of actuals against the plan. Other WFM metrics include quantifying Learning & Development time which can be broken down into specific activities. The percentage of agents' available time in core roles is another KPI which helps ensure staff are scheduled for a healthy balance of core versus non-core activities.
Recognising that employee satisfaction is intertwined with customer satisfaction, Fexco drives high service standards for client projects by empowering customer service representatives with greater flexibility. For example, representatives can use a mobile app for self-service access to their schedules, where they can also indicate their scheduling preferences, request vacation and even exchange shifts with other employees. These capabilities are provided within the context of critical monitoring and forecasting capabilities that ensure managers easily understand their staffing requirements and challenges as clients' needs change, and that representatives have more of a voice in their working life without compromising agreed service levels.
Finally, the WFM solution's availability as a full-feature cloud suite will be an integral part of Fexco's moving their outsourcing call centre operation from an on-premises model to the cloud. Transitioning to a cloud infrastructure will ensure the global flexibility and scalability the business needs to enable cost-effective growth in an industry where demand can fluctuate significantly.
WFM and AML Compliance
Last year, a client in the highly regulated financial services sector approached Fexco with a problem. The client was concerned about their level of compliance with stringent Anti-Money Laundering requirements and asked for Fexco's support in verifying the firm's customer database.
An AML compliance programme creates a way to monitor accounts in order to detect and report if their services are being used for financial crimes, such as money laundering, tax evasion, fraud and terrorist financing. Keys to accomplishing this include understanding the risks a firm may be exposed to and developing the ability to detect suspicious activities. Firms must also put in place internal controls that mitigate the risks of money laundering and support compliance with applicable AML regulations. A vital foundation for both detecting suspicious activity and ensuring compliance with internal controls is being able to verify that the customers in the customer database are, in fact, who they say they are.
To support the client, Fexco leveraged the flexibility of their WFM software to schedule and deploy the customer verification campaign in just three weeks. Over the initial six months of the campaign, Fexco made more than 18,000 calls, successfully identifying and verifying over 5,000 profiles. Fexco was also able to securely handle all the required regulatory documentation in-house.
Financial services firms face a host of challenges on all sides. Regulations are evolving rapidly, and reputations can be ruined in minutes via social media. Non-traditional competitors are a constant threat, while customers can change service providers with a few clicks or swipes. But one of the few areas of the business that a firm has complete control over is customer service. By building – or outsourcing service to – a contact centre with the right technology foundation, firms can create a competitive differentiation by engaging customers at the right moment, in the right place, with the right, empowered
---
Additional Information
Nick Smith is VP, Strategic Partners at Calabrio
– For additional information on Fexco visit their Website
– For additional information on Calabrio visit their Website or view their Company Profile