New categories recognise CX as European Contact Centre & Customer Service Awards open for entries
The greatest awards programme in the European customer contact industry, the European Contact Centre & Customer Service Awards (ECCCSA), has opened for entries with new categories that focus on the customer experience. The deadline to enter is Friday 22 July 2022.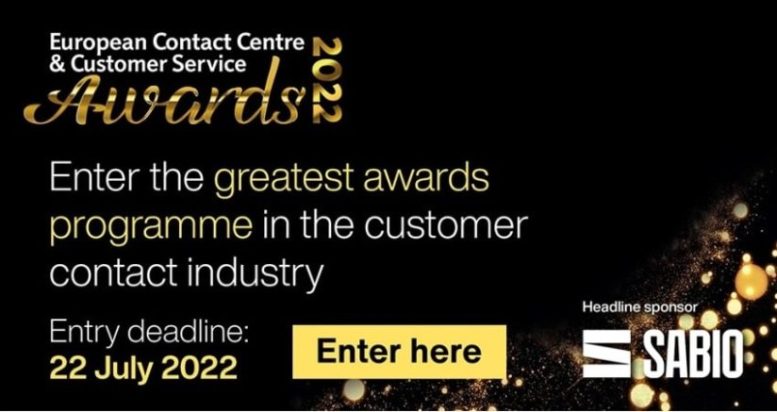 This year the ECCCSAs will recognise organisations across Europe that are leading the way in Operational Excellence, Employee Experience and Customer Experience. Retaining popular categories, such as Contact Centre of the Year, Most Effective Learning & Development Initiative and Best Supporting Team, the programme will also include a number of new categories including:
– Most Effective Automation Implementation
– Best Approach to Diversity & Inclusion
– Best Customer Centric Culture
– Most Effective Strategic Transformation Programme
– Best Contact Strateg
– Best Customer Experience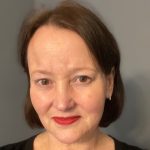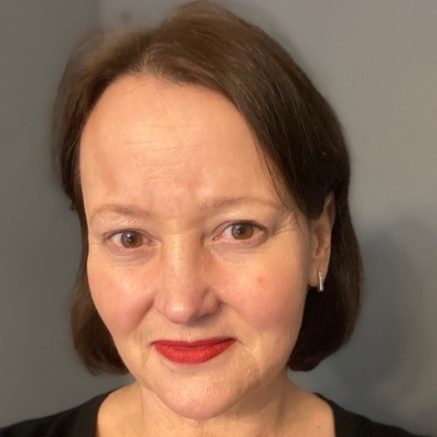 Chair of the Judges, Helen Wilson, explains:
"Each year we review the categories to reflect how the contact centre and customer service industry is changing. This year, we have introduced the Most Effective Automation Implementation and also split Most Effective Application of Technology to separately recognise solutions that are positively impacting the employee and customer experience.
"We also wanted to do more to recognise the work organisations are putting into their focus on CX, with Best Customer Centric Culture and Best Customer Experience – the latter being a real opportunity for organisations to showcase just how brilliant their CX is."
Introducing categories for Best Contact Strategy and Most Effective Strategic Transformation Programme takes these awards up a level to consider the more strategic challenges that customer contact leaders are successfully addressing. Most Effective Approach to Risk Mitigation and Best Business Partnership are also new to the programme.
Being an ECCCSA (pronounced EKSA) winner is a prestigious accolade that has proven to raise the profile of customer contact operations, its capabilities and its stars. Some of last years' finalists said:
"We made it to Europe's top!" – Cosmote e-value
"The emotion that I felt last week when the team picked up the award for the Best Customer Service Team was unparalleled." – The Very Group
"A night that I am going to remember for ages! I walked into this glamorous event superbly organised by ECCCSA and the sheer scale blew me away. The joy of walking away with two bronze awards is rewarding but only pushes us to aim higher!" – Three
"Of all we have achieved, this recognition means the most. How we look after each other shines through in how we look after our partners and customers." – Paymentshield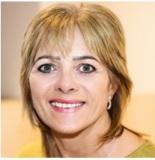 Director of Operations, Jackie Pringle, explains,
"Each year we look at how we can continually improve the programme, beyond reviewing the categories,"
"For this year, we are highlighting the judging criteria from the outset, so that all nominating organisations can see what they are going to be judged against at each stage in the process. The judges will be looking for purpose, impact, experience, innovation and best practice. And of course, it's as easy as ever to enter, with the online system and a small number of questions for each nomination."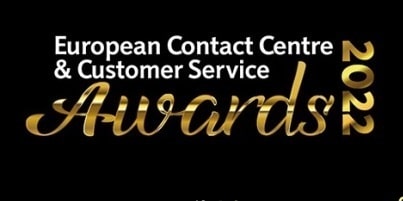 Helen and Jackie are hosting a webinar on Friday 20 May at 12noon BST to talk through the process and will share lots of tips and advice. There is also a Toolkit available to download to support the entry process.
To see all the new categories, register for the webinar, download the toolkit and enter the awards, visit the ECCCSA Website. Nominations open until Friday 22 July 2022. Winners will be announced at a prestigious awards evening hosted by Fiona Bruce, TV presenter and journalist, on Tuesday 22 November 2022 at Evolution, Battersea Park, London.