Engaged employees: the difference between a successful and struggling contact centre
by Judith Schuder, VP of Marketing – EMEA Enghouse Interactive
The past year has seen a surge in job resignations. In the UK, 19 million workers reportedly handed in their notice between March and July 2021, leaving more than 10 million job vacancies. And it is a trend that is set to continue. A recent survey of 1,000 UK workers revealed that almost a third (29%) are considering moving to a new job this year. It's become clear that employee engagement, the emotional commitment the employee has to the organisation and its goals, is in turmoil.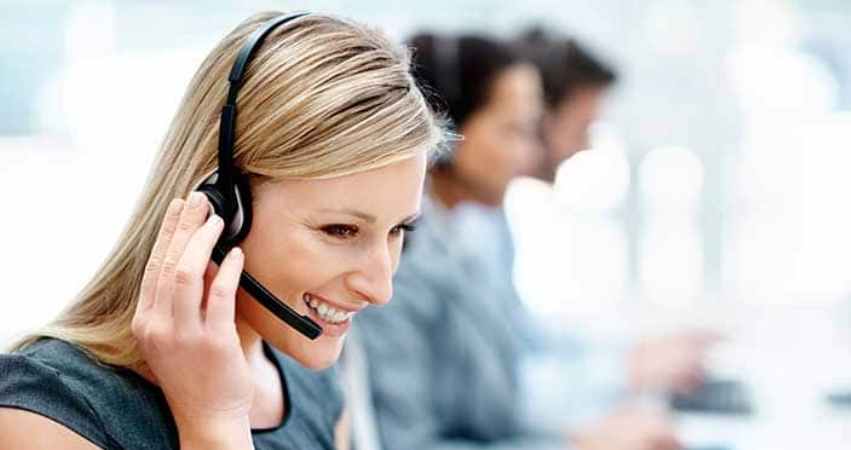 A high level of employee engagement is especially critical in contact centres, as agents are the frontline to their organisation's customers. Engaged agents will go the extra mile to help customers and deliver an enhanced level of service, as they know happy customers are key to the company's success. That's why it is so important that contact centres look to build a positive relationship with their frontline staff in every interaction: from recruitment through onboarding and onto retention. Here, we look at that critical cycle and consider how businesses can best attract and keep their agents at every stage.
Attraction and recruitment
The recruitment process for new agents starts with the job advert. For any business the role of the contact centre agent is key. These are the company's frontline staff. How they interact with customers will impact the reputation of the business. It is a role where warmth, empathy and effective communication skills are all crucial.
To attract these kinds of employees, job adverts should be engaging; create a buzz and highlight the culture of the organisation. There should be an emphasis on incentives, benefits and tailored professional development.
You may be confident that a prospective recruit has the right technical skills but how do they work as part of a team? How are they likely to collaborate with their colleagues? And have they truly had a chance to see if your working culture is right for them. This two-way engagement is critical to the recruitment process. Knowing from the first interaction that the agent being considered for hiring fits in properly with the company's culture and vision is critically important and paves the way for long-term employment retention.
Retention is the key
Once the new employee is on board, the focus of the business switches from recruitment to retention. And when times are tough, it is more important than ever for the organisation to keep its best customer-facing employees to maintain customer satisfaction.
The Great Resignation is negatively affecting the customer experience. Knowledge transfer conducted before agents leave the business is typically insufficient to ensure the organisation's understanding of individual customers is not diminished. Furthermore, low staff levels within contact centres often causes longer wait times and intermittent service for customers.
Any focus on employee engagement in this context must encompass the need to protect wellbeing. Agents have been through tough times over the past couple of years. Like employees across many other sectors, many had to switch to working from home at the outset of the pandemic and many still work remotely or in a hybrid role.
Without physical proximity, supervisors cannot easily spot someone struggling, so now is the time to innovate. Speech analytics tools for example are a great way to identify when an agent is experiencing stress, becoming emotional, or in need of direct intervention on a call. Additionally, it is crucial that interactions between managers and agents can still be empathetic when carried out remotely and video is key to that.
To create happy employees, employers should consider flexible working rosters, especially for those with difficult domestic environments or commitments. They also need to encourage agents to take regular breaks and get sufficient exercise. Finally, it is also important not to neglect training for contact centre workers. Training programmes offer excellent opportunities for engagement between managers and agents and opportunities for employees to better understand where they stand in the organisation and what is expected of them.
While agent wellbeing is a critically important, so is enthusing and incentivising the contact centre workforce. Making the job of the contact centre agent fun and engaging should be a key goal of any business that values frontline staff.
At peak times, the pressure is very much on, and contact centre agents are at the coalface of customer contact. Businesses can look to build team spirit through competitions, or a more focused approach on gamification to instil a healthy sense of competition across the agent population and reward positive achievement. They can hold themed, or food-related events and reward star performers to create a buzz around the contact centre.
This will increase motivation, attendance and build a reputation for the business as a wonderful place to work – which all feeds into increased staff retention and easier recruitment.
Why agent engagement matters
Agent engagement is critically important to the success of every customer-facing business operating today. Agents that are engaged and motivated perform well, helping ensure the business is delivering optimum levels of service to customers. Engaged agents will be focused on increasing first contact resolution (FCR) rates and improving the customer experience (CX). And that will translate to the bottom line in the form of reduced costs, increased profits, and long-term business success.

Judith Schuder is VP of Marketing at EMEA Enghouse Interactive
Enghouse Interactive is a subsidiary of Enghouse, a Canadian publicly traded company (TSX:ENGH), which provides enterprise software solutions focusing on remote work, visual computing and communications for next-generation software-defined networks. The Company's two-pronged growth strategy focuses on internal growth and acquisitions, which, to date, have been funded through operating cash flows. The Company is well capitalized, has nominal long-term debt and is organized around two business segments: the Interactive Management Group and the Asset Management Group.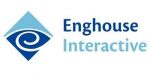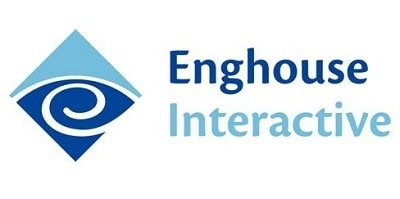 For additional information on Enghouse Interactive view their Company Profile