Encoded announces new secure customer engagement platform
New platform allows businesses to accept fast, secure payments via SMS from customers

Encoded has announced the availability of its new customer engagement platform that enables contact centres to accept secure customer payments via SMS. An increasingly popular communications channel, using SMS makes it easier for customers to pay bills, helping to reduce debt and agent time chasing missed or non-payments. The new platform works with other Encoded payment services enabling a customer's stored payment details to be accessed from any of the channels being used such as self-service IVR, agent assisted payments or online.
Encoded's platform has been designed to be PCI DSS and GDPR compliant, ensuring mobile and online security of customer payment data. It also incorporates Artificial Intelligence (AI) technology, simulating real agents to handle routine parts of the conversation. "Bots" autonomously engage in client conversations alerting agents only when the conversation falls out of the expected flow, allowing them to pick up with the full conversation history. This enables a small number of contact centre staff to handle a large number of customers.
Businesses can also use SMS chat via Encoded's platform to promote the use of online services, broadcast releases of their latest mobile App or invite clients to request the latest PDF download. It integrates with other messaging services including Facebook Messenger and Amazon's Alexa virtual assistant.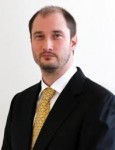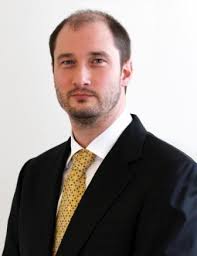 Robert Crutchington, Director of Encoded said;
"At Encoded our solutions are designed to reduce contact centre costs by automating processes, offering new channels for fulfilment and transaction processing and increasing ways for agents to improve customer service.
Enabling customers to pay securely using SMS ticks all of these boxes. Widely accepted as a non-intrusive, convenient method of communication, it is often preferred to emails or voice. It makes it easier for customers to pay and they don't have to spend time waiting on the phone. It is also a cost effective way for businesses to take payments, saving agents time chasing late or non-payments."
---
Additional Information
The new secure customer engagement platform is already in use at one of Encoded's big brand customers and is available immediately.
For further information on the secure customer engagement platform Click Here


Encoded is a UK company founded in 2001 to offer affordable, pay-as-you-go IVR and payment solutions to small and large businesses. Hundreds of contact centres now rely on Encoded secure automated payments for their PCI DSS compliance requirements. Today the company's software supports many of the UK's leading brands including Virgin Holidays, Mercedes-Benz FS, BMW FS, Green Star Energy and Anglian Water Business.
All the company's services are designed to fulfil three key objectives: • Reduce costs by automating card payments • Increase security around payments and reduce PCI DSS compliance scope • Improve customer service by maximising resource efficiency.
Solutions include: • Agent Assisted Card Payments • IVR Phone Payments • Mobile App • SMS Chat and Customer Engagement • Virtual Terminal Payments • Web Payments
For additional information on Encoded visit their Website or view their Company Profile