Employers failed to Motivate in 2015 according to Red Letter Days for Business Research
A third of UK employees could not name a single occasion that motivated them at work last year
New research shows UK businesses missed the mark when it came to motivating their workforce in 2015 as over a third (34%) of employees said they could not name a single occasion where they felt motivated at work last year.
The 'Employee motivation: Who came out on top in 2015?' report reveals that despite a quarter (24%) of staff saying 'yes' they felt motivated at work in 2015, nearly half of the UK workforce collectively felt neutral or negative feelings towards their job.
When asked how they felt about their job in 2015, employees replied:
• They loved every second of their job (14%)
• They had to work hard, but still enjoyed all aspects of their job (40%)
• They're sat on the fence and don't feel any emotion towards work (27%)
• It was all work and no play (7%)
• My employer expected too much from me (7%)
• I didn't like any aspect of my job last year (5%)
The survey was commissioned by incentive and reward experts, Red Letter Days for Business, to explore one of the building blocks affecting the low engagement and productivity rates in the UK – employee motivation.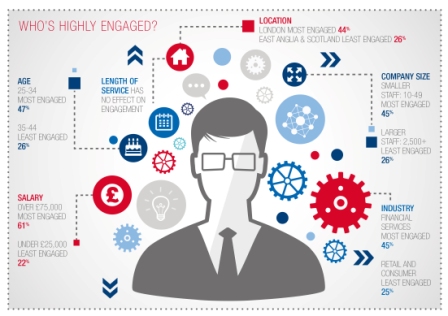 Who was motivated?
It will come as no surprise that 25-34 year olds were the most motivated at work last year; this age group are likely to be working their way up the career ladder, learning every day, and achieving promotions.
How motivated was each generation at work in 2015? (ranked from most to least)
1. 25-34: most motivated age group with 39% saying 'yes' they felt motivated
2. 35-44: 24% said 'yes' they felt motivated
3. 55+: 23% said 'yes' they felt motivated
4. 18-24: 21% said 'yes' they felt motivated
5. 45-54: least motivated age group with just 17% saying 'yes' they felt motivated
Bill Alexander, CEO at Red Letter Days for Business says: "It's worrying that only a small percentage of each age group could say 'yes' they feel motivated at work. What's more worrying is how little 18-24 year olds are driven – this is our workforce of the future therefore employers need to do more the nurture this talent."
What factors drove motivation?
People taking part in the survey were first asked to confirm what would motivate them at work, followed by a free text box to write about an occasion they could remember that made them feel driven last year.
Top 5 motivators of 2015 were:
1. I had a good work/life balance (45%)
2. I have a motivating boss who is very good at their job (25%)
3. I have great peers, we always manage to motivate each other (19%)
4. My boss is very good at saying thank you. It keeps me motivated (17%)
5. The office environment is very motivating (16%)
However, when it came to the free text box over a third (34%) of employees said they could not remember a specific occasion when they felt motivated by their employer.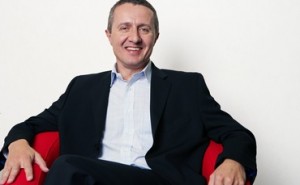 "It's concerning that such a large percentage of our workforces had difficulty naming a specific time when they felt driven," says Bill Alexander, CEO at Red Letter Days for Business.
"However, we must note that out of the employees who could remember an occasion the top responses fell into one of four categories: achieved, challenged, gained knowledge and recognised."
What affected employee motivation?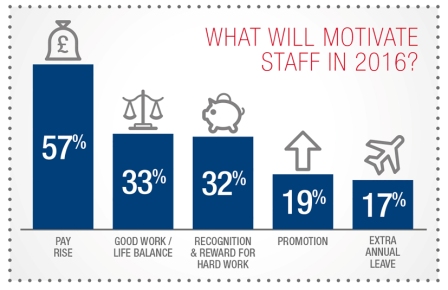 Finally, the report explored elements that could affect motivation in the workplace such as hygiene factors and staff recognition and rewards. The results show flexibility, freedom, high quality tools and recognition are key factors that can have a positive – and negative – impact on a workforce's drive:
1. Flexibility to enable staff to choose where they work: 46% of staff who could choose whether they worked at home or in the office in 2015 were highly engaged.
2. Freedom to allow staff to perform personal tasks while at work: 48% of staff who were allowed to shop online while at work were highly engaged. In comparison, out of the employees who were not allowed this freedom just 27% were highly engaged.
3. Provide staff with high quality tools to do their job: Half of staff who receive high quality tools at work are highly engaged at work.
4. Recognise hard work: 82% of employees who said 'yes' I felt motivated in 2015, were rewarded with some form of reward or recognition for a job well done.
"This research indicates that simple hygiene factors such as where employees work and the tools they're given to work with have a bigger impact on motivation than employers' may think," continues Bill Alexander.
"However, the biggest lesson we all must learn from these insights it that the most motivational elements that create memorable moments with staff appear under the four categories: achieved, challenged, gained knowledge, and recognised.
"Employers who strive towards giving their staff the opportunities to experience these four elements throughout 2016 will no doubt benefit from an engaged and driven workforce – and hopefully improve the third of employees who could not remember a moment when they felt motivated last year!"
---
Additional Information
About the survey
This survey was conducted among 2,006 British employees during December 2015. The survey was run by an independent research agency. The research questions and report were compiled by an independent writer and published in January 2016.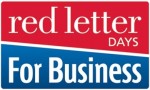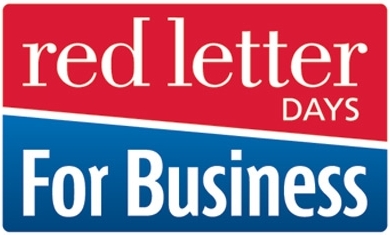 About Red Letter Days for Business
Owned by Peter Jones and Theo Paphitis, Red Letter Days for Business are the incentive and reward experts from Red Letter Days.
The team aim to help businesses enrich the lives of their employees and customers, keeping everyone motivated, rewarded and engaged, to ultimately improve the bottom line.
Providing companies with a variety of choice and flexibility, the team create bespoke campaigns that are memorable and deliver results. Rewards are delivered through incentive travel, points schemes, team building events, conferences, scratch cards and on-pack promotions. The company can also offer an array of unforgettable prizes for staff and customers that include its popular high street voucher, experiences, gifts and holidays to name a few.
For additional information visit the Red letter Days for Business Website