eg solutions continues to drive the market with the most complete Enterprise Workforce Optimisation suite for the back office – With over 50 major brands across a wide variety of vertical markets and over 100,000 licenses sold, eg is on target to become the market leader in back office optimisation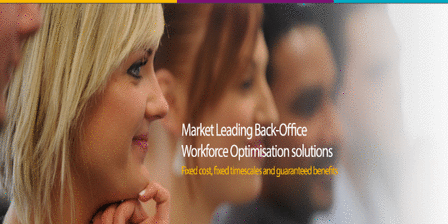 eg solutions plc, pioneer and pacesetter in enterprise workforce optimisation software for the back office, has entered the New Year with strong year-on-year revenue growth, with increasing recurring revenues and a recently reported significant return to profitability.
More than 50 leading international and global companies are using eg's operational intelligence® software suite, including a number of well known brands in financial services, outsourcing and utilities. The company has also recently won its first major contract in the UK public sector worth at least £1.60m over four years, marking a major breakthrough into a new market segment in 2015, following recent wins in telecoms and utilities.
Today over 100,000 licences have been sold globally to that blue chip client base, a 20 per cent increase from the beginning of 2014. With high client retention levels and referenceability, eg has also seen a dramatic increase in recurring revenues following the recent launch of its Managed Cloud Solution. In 2013 there was a 29 per cent increase in recurring fees, rising to 36 per cent in 2014 and 69 per cent by the end of 2015, with a record order book of £15.44m.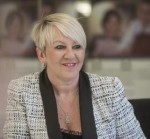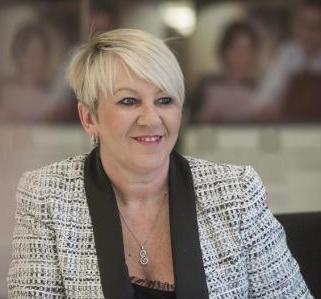 Elizabeth Gooch, CEO of eg solutions, stated:
"The eg operational intelligence® software suite is now recognised as the most comprehensive back office optimisation solution available. It is designed to solve real problems of operational efficiency, customer satisfaction and compliance experienced by our customers. Now in its 8th version, the suite has been constantly refined to incorporate new technologies, the developing requirements of our end users and the strategic needs of our customers, not least in the increasingly digitised back office,"
"The market for our solutions has been conservatively estimated by independent analysts as worth some $3 billion. It is a market that is emerging rapidly with few competitors and none of them offer more functionality 'out-of-the-box' than we do," she added.
The eg operational intelligence® software suite was the first purpose built back office workforce optimisation software product in the market. It has been proven to create extra capacity through real-time work balancing, as well as reducing end-to-end processing times, eliminating backlogs and providing evidence to meet regulatory requirements. eg's software suite was designed to address the many conflicting demands in back office processing teams and to deliver improvements in a range of factors affecting back office performance.
eg Solutions plc also guarantees that its operational intelligence® software suite will improve performance and most of its customers have achieved guaranteed improvements in back office productivity of between 20 per cent and 40 per cent.
"We have achieved 69 per cent growth in turnover, returned to profitability, re-established cash generation, built a strong management team and Board, grown headcount from 48 to 73 in the last financial year, as well as securing substantial increase in recurring revenues," continued Elizabeth.
"The increase in demand for back office workforce optimisation solutions is being triggered by the ongoing global trend of digital transformation. This market demand, in which digital transformation is being seen as a re-alignment of, or new investment in, technology and existing business models with a sole purpose: to more effectively engage digital consumers at every touchpoint in the customer experience lifecycle, provides a firm foundation for the future,"
"We have a strong platform for growth entering the year. With a strong base of enterprise clients looking to extend their use of our solution as well as new clients in our core market and new sectors," concluded Elizabeth.
---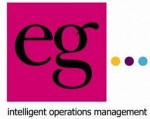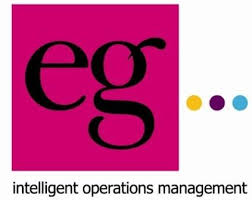 eg solutions is a provider of enterprise workforce optimisation software, specialising in the back office. eg pioneered this new market space and developed the most complete, purpose built workforce optimisation software for back offices – the only solution that manages work, people and end-to-end processes wherever they are undertaken, anywhere in the world.
Over 100,000 users in leading UK and international companies in multiple industry sectors, including financial services, healthcare and utilities use our software.
Using our forecasting, scheduling, real-time work management and operational analytics capabilities we deliver measurable improvements in service, quality, productivity and regulatory compliance. When supported by our implementation and training services we guarantee return on investment in short timescales.
Regardless of who is serving the customer – call centre, back offices, branches or the field – our solutions provide true insight into the full customer service process and promote world-class operational management capability.
The eg operational intelligence suite is available in the cloud, as a managed service, and on-premise.
For additional information see eg Solutions Website