-Dimension Data – the world's most useful benchmarking research study is open for your participation
contact-centres.com in conjunction with Dimension Data would, like your input on the key aspects affecting todays contact centres.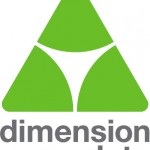 Click Here
By participating in the survey, you'll gain insights into how to improve your own contact centre operations. You'll also be contributing directly to research that benefits everyone involved in contact centres.
Once you've completed the survey, you'll receive:
–  a digital copy of the 2015 Report, valued at USD 1,500
–  direct access to our online Benchmark Comparison Portal, where you can filter over 400 performance metrics by region, sector, contact centre size, and service and provider type
The first 50 completed surveys will receive a free copy of the 2013/14 Report.
Act now and we'll also enter you into a draw to win one of five USD 100 Amazon vouchers.*
* Terms & Conditions Apply