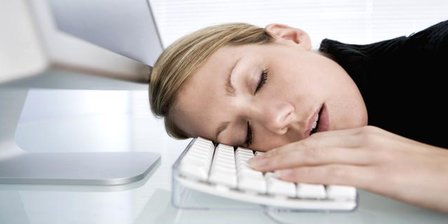 Customer Fatigue – An Easy Antidote to – Insight by By Dr Nicola Millard, Head of Customer Insight & Futures, BT Global Innovation Team
Are you feeling tired, twitchy, tetchy?Do you collapse into your beds exhausted at the end of the day (even weekends)? You might be suffering from customer fatigue!
In the new edition of research piece, 'The Autonomous Customer', it was discovered that 62% of those surveyed (in 10 countries across Europe, US and Asia) found dealing with customer service issues exhausting.
We are all working quite hard as customers these days. If only it stopped at packing our own groceries. Self-service technologies, apps and social media allow us to cut organisations out of the conversation entirely and do things ourselves. This isn't, in itself, problematic – in fact the evidence points towards the fact that we feel more in control if we do things ourselves.
So what's the problem?
Sometimes self-service has made things LESS easy for customers, particularly when they feel that they need advice or have a problem. When things go wrong on self-service or in an app, trying to find the phone number or a webchat button to actually talk to someone who can help is often like finding a proverbial needle in a haystack.
79% and 84% of UK and US customers want customer service advisors readily available when they are shopping online – with 55% and 65% respectively also thinking that the ability to co-browse would be a valuable addition to online shopping. 3 in 4 wanted apps with webchat or messaging capability.
Despite the increasing inclination amongst customers to be "omni-channel", less than 1 in 3 agree that companies make it easy for them to switch between channels. 90% would like to simply be able to email the same person they've just spoken to on the phone. 62% would like to be able to switch from webchat to a phone call.
Probably the most shocking stat is that only 1 in 5 customers regularly experience first contact resolution. This means that it is often the customer that has to work hard to get someone who is able to take on often quite complex issues.
So what's the antidote?
Making things easier for customers has been a trend that has emerged in the past couple of iterations of 'The Autonomous Customer' research in 2011 and 2013 (and was also the subject of a past study we did with Professor Moira Clark and Andrew Bryan of Henley Business School) – and this year is no exception. 88% say that they are more loyal to companies that they find easier to deal with and in the US & UK there has been a 30% increase in people saying convenience is more important than price.
Is it time to use technology to make things easier for customers and improve customer experiences rather than using it solely as a remit to cut costs?
---
Additional Information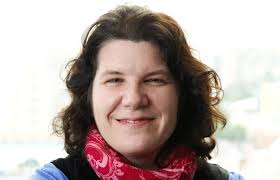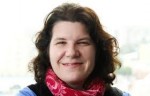 Dr Nicola Millard will be speaking at 10.00am in The Leadership Arena on 1st October at Customer Contact Expo 2015. To register to attend this event and see Dr. Nicola Millard's session 'The Autonomous Customer in 2015: On hold for Intelligent Customer Service' Click Here