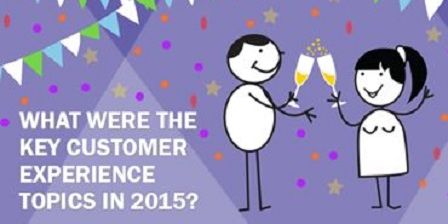 Customer Experience: What Were the Key Topics in 2015? Olivier Njamfa President & CEO at Eptica reveals what was hot and was was not during 2015
As we enter 2016, I'm already seeing plenty of predictions about what the year will bring for the customer experience and customer service markets. However, before exploring some of these trends in future blog posts, I'd like to take the opportunity to review 2015 – specifically some of the most popular topics covered by the Eptica blog.
Looking through the posts that had the most readers truly shows the diversity of the industry, with subjects ranging from robots and retail, to insurance and the Internet of Things. In descending order the top 5 blogs were:
1. The importance of empathy to customer service interactions
As companies move from providing basic customer service and to enhance the customer experience with customers, the emphasis has shifted from simply answering queries to going further and building a stronger relationship between the consumer and the brand. However, there is a growing understanding gap between consumers and customer service staff, with a lack of empathy at its heart.
Eptica's own research, The Eptica Study 'Power of Linguistics: Consumers vs. Agents – can the gap be closed?', pointed to the difficulties of making it happen. 31% of consumers said that failure to have their upset or anger acknowledged by agents was a major issue.
The post covered three areas – immediacy, mirroring and linguistics – that can help agents build empathy and therefore strengthen engagement.
To Read the Full Blog Click Here
2. How to handle customer service complaints on social media
Social media has provided a powerful new channel for consumers to interact with – and complain about – brands. Therefore, companies need to put in place the right processes and procedures to interact quickly with consumers on the likes of Facebook and Twitter if they want to preserve their corporate reputation and keep customers happy. This post built on useful advice from Forbes columnist Micah Solomon on how companies can meet the challenge, focusing on 7 points:
Never attack customers who complain on a public forum
Reach out in a reasonable, helpful manner (and do it off-line if possible)
Respond quickly while the complaining customers are still online if possible
Put the right skills in place
Dissuade people from posting online complaints in the first place
Give social media a specific customer service focus
Turn a negative into a positive
To Read the Full Blog Click Here
3. What are the 4 key attributes of successful customer engagement?
Showing the consistent appeal of evergreen content, this post from 2014 continues to attract many readers. It focuses on Gartner's 4 key attributes that brands need to display if they are to attract and retain customers – active customer engagement, emotional customer engagement, rational customer engagement, and ethical customer engagement.
Over 18 months after the model was first published, these attributes remain crucial to engagement – indeed, as consumers become ever more demanding and competition increases, no company can afford to neglect them.
To Read the Full Blog Click Here
4. What are the factors affecting channel choice?
In today's multichannel world, consumers have a wide choice of ways to make contact with a company and they expect excellent service across every one of them. As a starting point to delivering the right experience, companies need to understand their customers and what affects their choice of channel – and how this varies over time. That way they can both ensure that they are present on the right channels, and are devoting the right level of resources to underpin the experience.
The post covered factors such as: Age – Context of the query – is it urgent?- Personality of the customer – Type of industry
All of these help better structure and plan customer service in order to successfully deliver the experience that consumers want.
To Read the Full Blog Click Here
5. The 5 ways knowledge management can transform your customer service
When they make contact with you, whatever channel they use, consumers want fast, accurate and consistent answers. However, too many companies still run service on a channel by channel basis, leading to customers receiving different answers dependent on whether they phone, email or use web self-service.
Centralising knowledge and making it available across every channel not only improves the service that consumers receive, but also increases efficiency and deepens understanding of what your customers are looking for. This post goes into more detail on the benefits of a centralized knowledge management strategy.
To Read the Full Blog – Click Here
---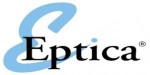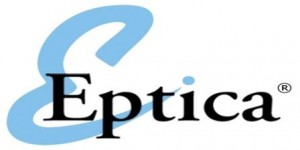 Additional Information
For additional information visit the Eptica Website or view their Company Profile