4 Ways to Create a Customer Experience Strategy for Your Contact Centre – Modern customers' expectations are constantly changing, and your business needs to understand those expectations in order to keep up.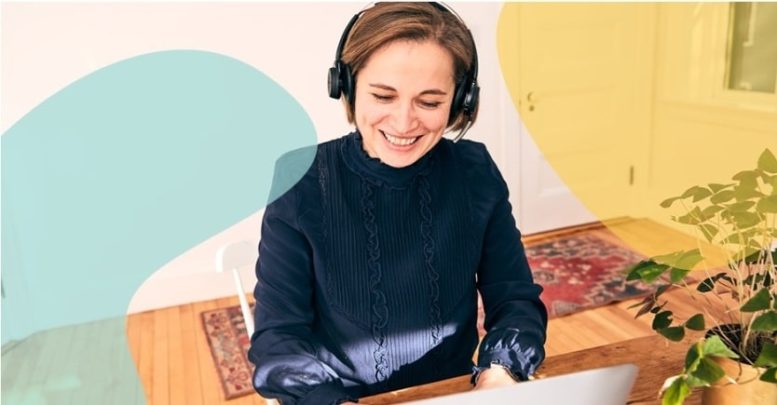 If you don't, you risk falling behind your competitors and losing customers that may have otherwise stuck with your brand for years to come, and hurt your not only your business' reputation, but it's bottom line.
In fact, Forbes reports that 73% of companies with above-average customer experience perform better financially than their competitors.
But when modern support teams are remote, it becomes harder than ever to ensure that each agent is staying on-brand in their communication to customers. This problem is amplified in the contact centre world, where agents likely haven't been trained as in-depth on a brand's values as they would be internally.
As a result, support leaders need to go above and beyond to help their contact centre agents deliver great, on-brand experiences for their customers. Indeed, the ultimate way to ensure great customer experiences is to ensure your customer service agents feel valued, supported, and empowered by your brand.
Keep reading for four ways you can invest in your front-line team to create a customer experience strategy for your contact centre that keeps your customers coming back.
4 Ways to Invest in Front-line Agents to Create a Customer Experience Strategy for Your Contact Centre
#1: Maintain Team Culture to Improve the Contact Centre Agent Engagement
It's important to note that front-line agents need to be set up for success to not only effectively work, but to continue to grow and improve while working remotely. Having a second monitor and a headset is nice, but having the right tools, technologies, and data at your fingertips is even better.
One of the best ways to guarantee that they're being set up to do their best work is by creating culture and processes that keep them engaged.
According to a study from McKinsey, agents who report having few to no opportunities to socialize with their peers are three times more likely to be dissatisfied in their roles. And when agents are dissatisfied, they're less likely to put their best foot forward when interacting with customers, which can ultimately hurt your customers' perception of your brand.
Make sure that working remotely does not mean that your agents can no longer tap into or experience your team's culture.
Whether it's virtual happy hours, team lunches, or after-work events like trivia, preserving your team culture plays a major role in the morale of your employees, especially now when the past year has been challenging for so many.
For the virtual contact centre and remote customer service teams of today (and the future), it's imperative that businesses find ways to continue to authentically engage their agents.
#2: Use Customer Feedback and Data for Team Alignment
First-hand customer feedback is a gold mine of opportunity for learning, not just for your customer service team, but for your entire business, and collecting it is a crucial part of any customer experience strategy.
And luckily for brands, most consumers are willing to share their feedback and input when something goes wrong. Of consumers we surveyed, 52% are likely to share their feedback directly with the brand after a negative experience.
And while direct feedback from your customers is great for understanding what went wrong and how you can improve, positive customer feedback is equally important.
Our research shows that 86% of consumers would be more likely to leave feedback regarding a positive customer service interaction if they knew the agent would directly benefit from it.
We mentioned this earlier, but it bears repeating: agents are most motivated to do great work when they feel appreciated for what they do.
In this remote work environment where feelings of isolation can create chasms between brands and their front-line teams, collecting direct customer feedback can help keep agents engaged in their work, motivated to bring their "A" game to each customer interaction, and plugged into their organizations' customer success strategies.
The Role of Agent Empowerment in Your Customer Experience Strategy
#3: Have a Robust Rewards and Recognition System
It's likely that your team had processes in place for showcasing recognition of team members on the contact centre floor.
Maybe you had a leaderboard showcasing who had handled the most interactions, or who was tracking the best against metrics like First Call Resolution, in comparison to their peers. Maybe you celebrated particularly busy times of year with in-office celebrations, or rewarded agents for a job well done with extra work-from-home days or vacation time.
Now that working from home is the norm and leaderboards are left to collect dust, without being in the office to share stories, learnings, and lessons, it can be tough to make sure your employees are still being recognized for their hard work.
Whether you reward the top five agents who answer the most tickets with a longer lunch or host a "contact centre kudos party" – where team leaders share positive customer feedback responses agents have received and the team can post gifs and emoji in recognition of each other – there are great, simple ways to integrate rewards and recognition into your CX team's daily routine.
But taking time to showcase their wins and highlight the impact they're having on improving the experiences of your customers is pivotal for your team, as well as the entire organization.
#4: Invest in Agent Coaching and Training Programmes
Empowering your front-line team with the proper training is key to reducing friction, keeping customers around longer, and creating an impactful customer experience strategy.
PwC has found that "46% of all consumers will abandon a brand if the employees are not knowledgeable." This high percentage means that if your contact centre team is not in tune with brand policies or best practices, you run the risk of losing customers due to ineffective agent coaching and training.
While having set time each week or every other week to talk about performance, a strict 1:1 schedule may not be the best fit for every single agent or team lead.
That's why we recommend taking your coaching strategy a step further and implementing micro-coaching.
Micro-coaching, or coaching in short bursts, is one of the most effective forms of customer service coaching. In these impromptu sessions, managers pull agents aside to discuss specific, real-time performance data, making the session both personal and actionable for the agent.
At brands like Kijiji, Brooklinen, and RevZilla, teams utilize micro-coaching to tackle service issues as they arise.
By investing in your customer service agents, you're giving your contact centre team the resources they need to be able to meet those expectations and provide the most value to your customers during each interaction.
The Role of Agent Empowerment in the Customer Experience
Employee engagement has been dubbed the "wonder drug" for customer satisfaction, according to Forbes.
That's because engaged employees are not only less likely to skip work, quit, and make mistakes on the job. They're also more likely to contribute to improvements in customer service, team productivity, sales, and profits, according to dozens of studies that have examined the correlation between employee engagement and customer satisfaction.

Medallia is the pioneer and market leader in Experience Management.
Medallia's award-winning SaaS platform, Medallia Experience Cloud, leads the market in the understanding and management of experience for customers, employees and citizens.
Using Medallia Experience Cloud, customers can reduce churn, turn detractors into promoters and buyers, create in-the-moment cross-sell and up-sell opportunities and drive revenue-impacting business decisions, providing clear and potent returns on investment.
Whether you are looking to empower agents or operational teams, Medallia can help create better experiences for your teams and your customers.
For additional information on Medallia view their Company Profile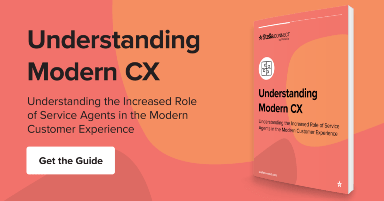 For even more insight on creating a customer experience strategy for your contact centre and empowering your agents to deliver exceptional experiences, download our latest eBook, Understanding the Increased Role of Service Agents in the Modern Customer Experience.
To download the eBook Click Here