COVID-19 mustn't be an Obstacle to Customer Satisfaction in Contact Centres – Poor customer service has been a consistent theme during the pandemic. Recently, complaints website Resolver reported it had processed 885,000 grievances between April 2020 and April 2021. While research from The Institute of Customer Service found that the number of consumers experiencing poor service is now at its highest level in twelve years.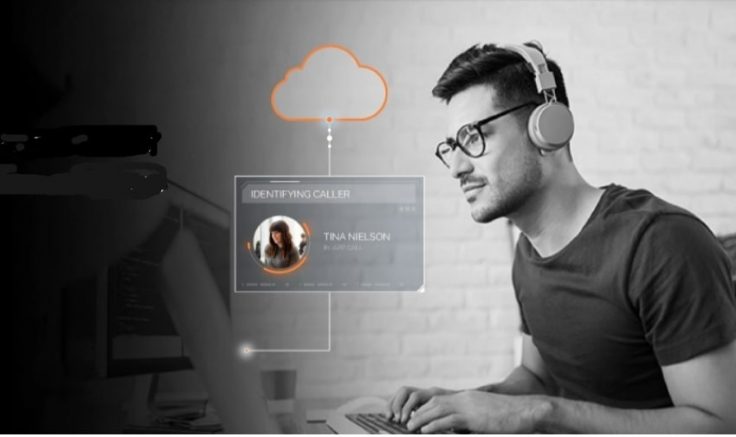 With companies – including Sainsbury's, M&S Bank, and Virgin Mobile – being named and shamed for inadequate customer management in the press, all organisations should sit up and act. Failure to do so is a threat to business as half of customers say they will go to a competitor after just one bad experience; two or more and that number rises to 80%.
Figures like these are daunting. However, organisations should remember that if they get customer service right, the rewards can be significant. In fact, 78 per cent of consumers will provide repeat custom if treated well, even if an error is made.
The first step in overhauling customer experience is for companies to take responsibility and to stop using the pandemic as justification for below-the-bar service – something a quarter of customers accuse companies of doing. This doesn't mean denying the challenges of COVID-19 but using an awareness of them to inform the development of a solution. With this in mind, we should ask ourselves why the pandemic has created such significant customer service challenges.
Inevitable strains on customer service
Delivering strong customer experience (CX) was challenging at the onset of the pandemic for several, interconnected reasons. Firstly, lockdown limited the avenues through which organisations could serve their customers, driving a surge in the demand for digital communications. For example, the closure of high street banks meant all customers had to be redirected towards online and over-the-phone channels. A shift that organisations were largely unprepared for.
To complicate matters further, social distancing regulations limited call centre capacity meaning there were a smaller number of agents available to help a greater number of customers. In response, organisations hurriedly introduced remote working models. However, these efforts were hampered by a variety of factors from legacy IT infrastructure to complications surrounding customer confidentiality and security.
Given that a full-scale return to the office is unlikely for the foreseeable future, if ever, organisations can prepare for this by bolstering their hybrid working models. Current challenges can be overcome to ensure they are prepared for the future workplace, whatever the setting. The 'pingdemic' and the resulting 600,000 people being told to self-isolate is an example of the potential uncertainty UK businesses may continue to face.
Introducing the right infrastructure for a robust hybrid working model
While companies can run hybrid or distributed operating models through legacy, on-premise infrastructure, this requires virtual private network (VPN) technology which is significantly more costly, time-consuming, and difficult to evolve than cloud alternatives.
As such, moving to the cloud is advisable for all organisations who want to be able to deploy new systems at speed – a key component to remaining agile in a shifting business landscape with evolving customer demands. The cloud also provides superior security capabilities, helping to close that gap so that contact centre staff can work equally effectively at home as in the office.
With the right infrastructure established – complemented by management processes designed to support remote agents – organisations can focus on how customer needs and behaviours are evolving, and what they can do to deliver outstanding service in this context.
Providing a full suite of communication channels
Consumers want to be able to pick up and put down communications with companies on their own terms, at a time, and using the method, that best suits them. It will therefore be vital that businesses offer a full suite of channels – from phone to asynchronous chat – for customers to have at their disposal for engagement. However, it should also be noted that customers are willing to change their communication behaviours if gently encouraged towards an equally convenient alternative. With benefits for both them and contact centre staff.
For example, one company we worked with was being called by customers for routine requests out of habit, despite there being chat and email support for this purpose. By analysing inbound calls with Interactive Voice Response (IVR) we were able to highlight and divert customers with basic requests, such as password resets and account balances, to their choice of SMS or Facebook Messenger. The deflection of 30 percent of calls meant the freeing up of more agents to empathetically support customers with more complex needs.
Delivering a personalised approach
When implementing new technology to support customer service amid COVID-19, there are bigger opportunities than just driving efficiency. Solving problems quickly is important, but if this comes at the expense of a positive consumer experience the benefits are negated. For example, what could be seen as resolving a problem in the fastest possible time could be perceived by a customer as a rushed call, making them feel unimportant to the business.
The factors that make a consumer feel underappreciated will vary dependent on their personal preferences. Businesses can prepare for this by using today's contact centre technology to provide a CX strategy and commercial policy through the development of personalised personas built on customer data. By identifying the best support strategy for each type of customer agents can tailor the approach and channels they use to match what each individual best responds to.
Cracking customer service in the new normal
The pandemic has forced customer service to evolve, but there's no need for it to be an excuse for poor standards. What's more, it doesn't need to be like this if companies are willing to embrace changing consumer expectations and implement the right technology and approaches to meet them. Moving to cloud, adopting a range of communication channels, and focusing on delivering a personalised approach will be central to this. Guaranteeing customer satisfaction, retention, and a safe distance from critical media reviews.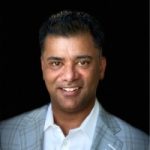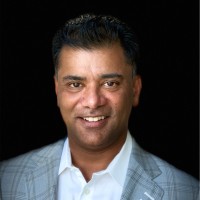 Ashish Bisaria is EVP Customer Experience at Firstsource
Firstsource, a part of the RP-Sanjiv Goenka Group, is a leading provider of business process solutions to more than 100 global businesses in the Banking and Financial Services, Healthcare, Communications, Media and Technology, and diversified industries.
A publicly traded company on the Indian Stock Exchange, NSE: FSL, Firstsource employs over 28,000 people across the US, UK, India and Philippines.


Using our 'Digital First, Digital Now' strategy as the north star, our transformational tech-based solutions help you simplify complex business processes, elevating customer experience and creating value across your business. Our tech-based solutions span three major areas: Digitally Empowered Contact Centers, Intelligent Back Office, Platforms, Automation and Analytics.
For additional information on Firstsource visit their Website