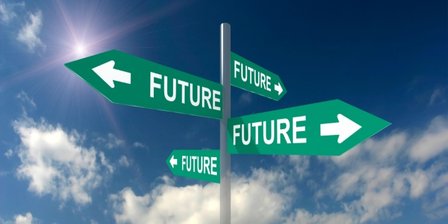 Contact Centre Predictions: the key to success in 2016 – David Ford, Managing Director of Magnetic North looks ahead to achieve success in 2016
With Christmas looming and the end of the year now in sight, let's take a look at some key predictions for the year ahead and review those areas where the really great contact centres are going to stand out from the rest in 2016.
1. The ability to channel pivot will close the divide between voice, chat, social media.
The days of discussing which channels to favour will finally be over.  2016 will be the year that companies finally understand the necessity of unifying their contact channels. Leading contact centres will give every channel equal mindshare with the emphasis on customer choice and ultimately satisfaction and companies who don't will be left behind. Crucially every agent will have a view of the interactions and the ability to move conversations onto the most appropriate channels seamlessly.
2. Cloud hosted contact centres will become the default for contact centres of every size
Advances in technology and infrastructure mean the 'charge to the cloud' will continue as more businesses look for solutions that allow them to flex and scale with customer requirements. Until recently, larger contact centres wouldn't have entertained cloud solutions but this is now shifting dramatically as those 500+ agent contact centres embrace the 'contact centre as a service' model and make the switch. 2016 will be the year cloud goes mainstream.
3. The rise of the remote agent – new work culture in the contact centre
In 2016 a growing number of contact centres will be discussing or revisiting the benefits of remote agents. The stereotypical picture of a contact centre is rapidly becoming a thing of the past. We are seeing renewed interest and take-up of the homeworking model amongst many of our customers. Gone are the days of rows of agents in a room. More companies will allow agents to work any time, anywhere, giving contact centres the opportunity to flex to meet seasonal peaks and offering a better work life balance to their employees.
4. Next Generation Call Routing Systems Will Find the Perfect Match
Intelligent call routing is already available, but the latest technology can match the customer with the right expert almost instantly.
As CRM and workflow management systems develop, a complex matchmaking process will occur every time a customer calls, to ensure the right expert is on hand to solve every problem. The companies that don't do this effectively will lose customers as a result.
5. Talking to a human will start to feel like talking to a human
More and more contact centres will abandon the old rigid agent script in 2016. We have all experienced the frustration of talking to a human being who seems incapable of answering simple questions or moving off their script. This is increasingly being superseded by an interaction that is much more like a conversation, as the result of dynamic agent scripts, with prompts rather than rigid scripts presented to the agent providing a 360 degree of the customer.
6. No more long queues
Innovative software platforms can transform the queuing experience, meaning that call queues needn't be an annoyance for customers. Companies can now take advantage of sophisticated call flows that meet business priorities while providing a more streamlined customer experience. For example VIP customers can be given priority so they don't have to wait in a queue.
For other customers, virtual call queuing and call-back options mean they can hold their place without waiting on the line, or specify a time they'd like a call-back. This typically results in call queues that are 65% shorter.
Call queues can also be personalised, with pertinent information like an estimated delivery time played to the customer. This often satisfies the customer's query without the need to keep holding for an advisor.
7. IVR: from irritating interface to customer enablement tool
Like call queues, IVR, or interactive voice response, has historically often been one of the frustrations of calling a contact centre. However in 2016 self-service will start to come into its own, helping customers find the information they need when and where they need it, handling simple transactions like taking payments and dealing with simple interactions without the need to talk to a live agent.
8. The continued rise of the super agent – the last resort for customers
The trend of customer self-service will pick up pace in 2016 and we will see speaking to an agent become even more of a last resort for more complex queries, leading to the rise of the 'super' customer service agent. These multichannel communicators, will be experts in their product with the skills and knowledge to deal with the more intricate customer issues.  Ensuring your team contains these skilled communicators will ensure you can stay on top of your customer satisfaction ratings and avoid customer defections in 2016.
If you'd like to know more about how you can leverage technology to drive change and improve results in your contact centre then please get in touch for a no obligation chat with one of the team and we'll be happy to schedule a demo so you can see for yourself.
---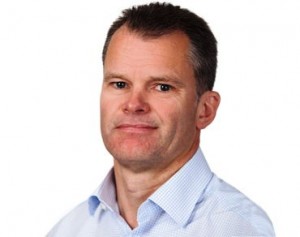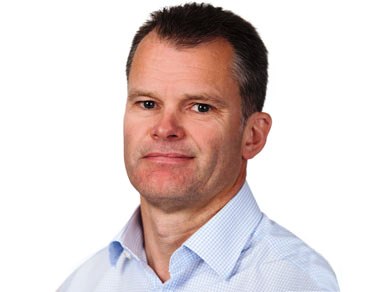 David Ford – Managing Director Magnetic North
David is the Managing Director of Magnetic North and joined in 2013 to lead the next phase of the acceleration and growth of the company. David has many years of experience in the telecoms and technology arena, working in both operational and advisory capacities with a wide range of businesses from startup to listed companies on strategy, funding, operations and corporate development.
For additional information on Magetic North visit their Website