The Customer Director report for 2023, published by Executive Search and Recruitment Consultants Douglas Jackson, is now available on Free Download for all Contact Centre Management.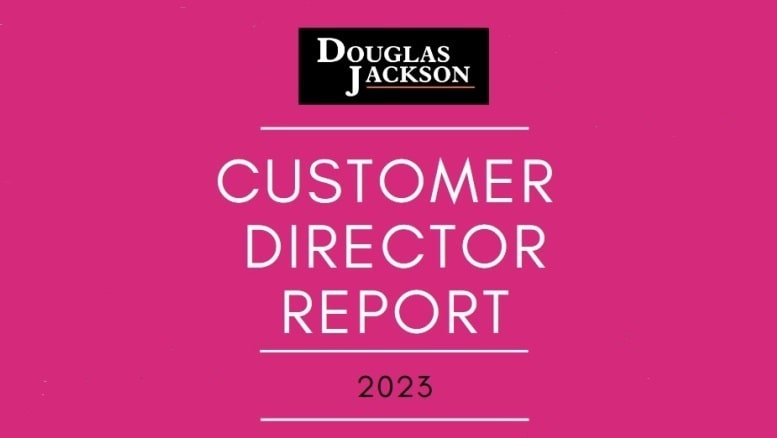 Now in its third year of publication the detailed report covers all the primary Customer Director functions; Chief Customer Officer and Chief Experience Officer, Customer Service Director, Director of Customer Experience and Customer Success Director.
Some highlights:
» Despite salary increases across all of the roles, we have seen a slight drop in average salaries this year, primarily due to a number of new entries at 'Director' level, either with internal promotions, step up appointments, or, roles being given a 'Director' level title when previously they were a 'Head of' level
» The Chief Customer Officer continues to grow in numbers and despite the highly publicised tech layoffs, the tech sector continues to lead in the appointment of a CCO, the role is also popular in financial services and retail but is growing in other sectors
» Marketing is still the primary skill and experience background for the CCO, however Operational backgrounds are increasing, pulling ahead of Customer Services
» Recruitment and the retention of staff, customer expectations, personalisation and AI are trending in the challenges faced by Customer leaders from our survey results
» CSD, or CXD, we are starting to see a shift in the skills and experience for a Customer Service Director vs a Director of Customer Experience, as the CX function continues to mature and become more specialist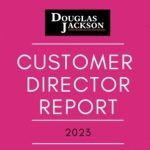 To download the report, (no sign up required) Click Here
Douglas Jackson – Executive Search and Recruitment Consultants exclusively focused on Customer-centric business, delivering high performance, diverse, impactful leadership.
When Exceptional Leadership Matter
For additional information on Douglas Jackson visit their Website