A Birmingham-based outsourcing contact centre provider Sigma Connected has hosted Mayor of the West Midlands Andy Street as it marks its next phase of growth.
Sigma Connected, which provides contact centre and customer services for the utilities, financial, telecommunications and retail sectors, now employs 5,000 people as its number of clients expands across the UK, and in the company's South African and Australian businesses.
Alongside a discussion around Sigma Connected's growth, further investment plans and its community work, the Mayor was given a guided tour of the firm's Head Quarters in the McLaren Building on Priory Queensway led by co-founder and chief operating officer, Mike Harfield.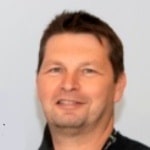 Mike Harfield, co-founder and chief operating officer of Sigma Connected, commented,
"The roots of Sigma Connected are firmly in Birmingham and the West Midlands so we were delighted to welcome the Mayor to our offices.
"We have seen an extensive period of growth over the past decade and are proud to now have 5,000 employees across the UK, Cape Town, South Africa and Brisbane, Australia.
"The visit from the Mayor was an opportunity to showcase our work, our credentials, and our plans for the future. As a major employer in the West Midlands, it was also a chance to talk through the work we are doing around creating new employment opportunities by upskilling individuals not currently in the workforce, and to highlight many regional community projects that we've become involved with through our Sigma Connected Foundation."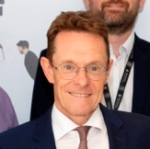 Andy Street, Mayor of the West Midlands, added:
"Established businesses like Sigma Connected are an important part of our region's economy. They equip local people with the skills they need to succeed, offer long-term career opportunities and of course create jobs right here in the West Midlands.
"The company has been on a substantial growth journey over the past decade so I was delighted to have a tour of their facilities and hear about their plans for the months and years ahead."
Earlier this year Sigma Connected, which has won multiple national and industry awards over the past decade, announced it was filling 500 new vacancies in the UK.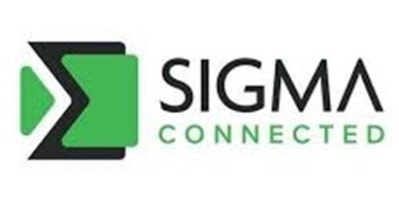 Sigma Connected is a multi-award-winning Business Process Outsourcing (BPO) provider that specialises in outsourced (white-label) 24/7 customer contact centre services. Services include customer service management, collections, complaints handling, and vulnerable customer support.
The company's McLaren Credit Services division also supports a range of clients who are looking to outsource their account and debt collection processes.
For additional information on the Sigma Connected Group visit their Website