Majority of contact centre agents feel 'let down' by lack of information when handling customer enquiries, Cirrus survey finds.
Independent poll commissioned by Cirrus highlights the need to empower agents with omnichannel tools
UK contact centre agents say access to customer history across all channels is their number one requirement, with a third saying customers hang up on them daily because they do not have enough information to hand.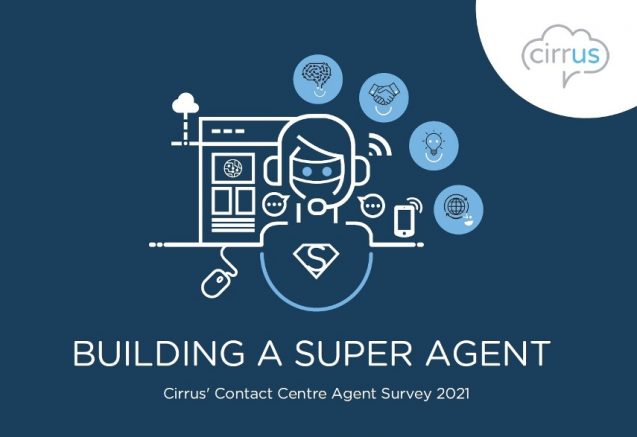 An independent study of contact centre agents by Norstat, commissioned by Cirrus, the leader in cloud contact centre solutions, sought to understand how to prepare agents to deliver on omnichannel strategies in the post-Covid world.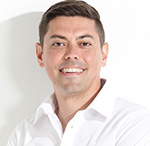 Cirrus' CEO Jason Roos commenting on the results, said:
"Customer service agents are among the heroes of the pandemic, but they are being let down by poor technology at this moment in time. The results tell us that they are struggling for access to information and being able to handle customer queries across multiple channels, which is impacting on customer experience."
Less than 10% of agents said that they are able to service customers across five or more channels, with a third having no training on email or video call etiquette. As a result, agents said they put on average a quarter of all calls on hold to find out more information.
Roos added: "The future of the contact centre is to develop 'super agents' empowered to service customers across all channels. We need to give them the tools and training to be able to do so, otherwise customer satisfaction will drop. "
In another section of the survey, only 23% of agents said that they resolve 90-100% of enquiries at the first point of contact. Also, despite remote working being in place for over a year since the lockdown began in the UK, just one quarter of agents believe working from home is as easy as being in the office.
Agents said that missing colleagues was the biggest impact of the Covid-19 pandemic, with more than a third (36%) saying that they found it difficult to motivate themselves.
"The research tells us that agents are crying out for a way to manage and resolve customer enquiries more efficiently. Fortunately, technology has answered the call. Solutions are available that are open source and can easily integrate with other systems, which enables agents to have immediate access to all relevant information that will help them to solve customer enquiries from single viewpoint" Roos said.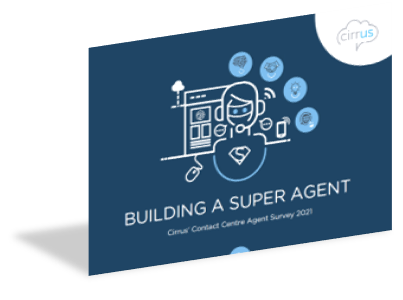 To download the study of contact centre agents by Norstat, commissioned by Cirrus Click Here
As contact centre specialists selling exclusively through the channel, Cirrus partners with ambitious companies to help their customers achieve flawless customer experience.or both customers and agents, connecting interactions together across channels such as voice, video, email, messaging and social media, achieving a single view of the customer.
With a cloud infrastructure, Cirrus operates on a real-time basis with unlimited scalability and the highest level of resilience and security. Our open, extensible platform enables us to integrate and innovate rapidly, supporting the requirements of organisations across all sectors, regardless of location or complexity.
For additional information on Cirrus view their Company Profile