Contact Centre Agent Health – is it on your radar? Stephen Pace of SJS Solutions discusses how your agents health can effect the performance of your contact centre.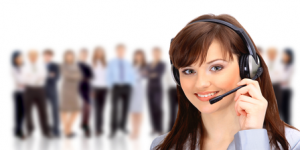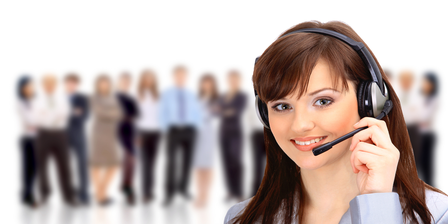 Surely the health of your contact centre agents is down to them? To some degree, it is, but what if you could help your employees to be happier and more satisfied in their roles? What if by taking a look at what causes high levels of employee stress you could reduce absenteeism by a few percent and improve morale?
Awkward!
Generally the best customer care agents are individuals who will often find high stress environments tough to work in. These caring, sensitive individuals perform much better when they have a little more time and answers to customer questions are easy to access.
H-A-P-P-Y
Happiness is a potent performance enhancer.  We all perform at our best when we are happy. Any organisation not investing in the improvement of employee health quickly becomes a victim of inconsistent performance, escalating recruitment costs and unhappy customers.
Take a deep breath
Most humans can survive weeks without food and days without water but just a few minutes without air. U.S. scientists have found that high levels of carbon dioxide in offices and classrooms could be affecting our concentration and decision-making abilities. Click here to read more. In addition levels of carbon dioxide created from the occupants of the room can be several times higher than a busy town.
Depending on the location of your office, encourage employees to take a 10 minute walk at least once a day.  This allows them to expose themselves to natural light and breathe cleaner air. How you breath is also important.  Studies show that when you breathe normally it is too shallow and you aren't taking in enough oxygen.  As a result, you're likely to have lower levels of oxygen and higher levels of carbon monoxide in your blood.  This can make you tired, in fact when you don't get much oxygen in your blood, your heart rate and blood pressure go up.
In an industry filled with WFO and WFM software, intelligent scheduling and the constant need for employees to spend as much time working as they can, it's the companies which promote taking a break and educate employees as to the best way to use this free time who have the lowest number of sick days and employee stress.
Hang loose
Dress down Friday may be a great way to reduce stress and let employees express who they are but the real trick is to make work fun everyday.  How you do that is up to you but here are some great tips here that should make your agents smile.
Stay hydrated
Just 1% dehydration has been found to decrease worker productivity by 12%. When it comes to our brains they really need water. Make sure agents have access to good quality drinking water.
Finally employee health is one of the key factors in making your business run effectively and efficiently – ignore it at your peril!
---
Stephen Pace is CEO of SJS Solutions
Founded in 2001, SJS Solutions develop innovative, affordable, easy to deploy employee engagement and communications solutions suitable for call & contact centres, help & support desks, sales teams, operational areas, driver depots and logistic offices to name a few.
The SJS range of solutions are the result of over 10 years working with and listening to customers ranging from multi-billion dollar health care enterprises to insurance & automotive companies with small teams of people striving to deliver the best service and customer care possible.


In the last 5 years, SJS has become a global leader in creating the most flexible, easy to deploy visual communications products for companies of different sizes with varying needs. The SJS API now ensures customers can display anything
For additional information visit the SJS Solutions website or view their Company Profile
---