Consumers Bewildered by 'Multi-Flannel' Companies Eckoh Study finds
– Majority of increasingly tech-savvy consumers believe that they are more 'multi-channel' than the companies that serve them
– Inconsistent and disunited channels lead to accusations that companies use channel strategies as window dressing or a delaying mechanism, exposing consumers to risk in the process
A significant number of increasingly tech-savvy consumers feel aggrieved at the difficulty they face getting service from businesses, despite their commitment to multi-channel strategies aimed at easing the waiting times for customers.
A poll of UK consumers for customer service technology expert Eckoh found that the majority of customers (73%) recently had to repeat details of their complaint in separate interactions during the resolution process despite businesses claiming that they offer a 'multi-channel' or 'omni-channel' service that improves service.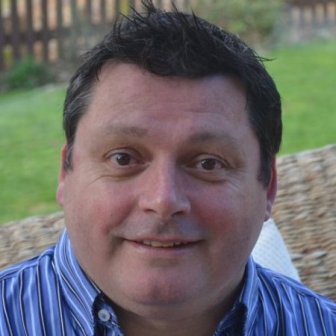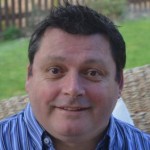 Tony Porter, Head of Global Communications, Eckoh, who commissioned the report, said:
"In too many cases, shoppers find that their service providers are implementing 'multi-flannel' strategies, better at hindering communication than improving it." 
Respondents cited heavy waiting times on phone calls; complex telephone menus; 'Catch-22 menus' that don't take account of the callers' requirements and eventually disconnect the call; and companies that fail to feature phone numbers on their 'contact us' page.
Asked to rate channels of communication, 47 percent of respondents said that they found the phone most annoying.  One in ten respondents said that they had waited for approaching half an hour on their most recent call for help and a third of respondents said that they had had to wait for between 10 and 15 minutes.  Despite this, 32 percent of respondents said that they found the phone the most useful way of communicating with a service provider, outstripping all other methods and demonstrating that when well executed, phone-based services are the method of choice for consumers.  The majority of respondents routinely use more than four personal communication channels, from a list that includes Facebook, Twitter, Snapchat, Instagram, WhatsApp and texts.
Email was cited by 32% as the most frustrating method of communication.  Websites (16%) and online chat services (5%) fared relatively well.
Online chat was rated the best and most convenient method of contact by 26% of respondents.  Twitter was identified by 21% of respondents, email by 16% and websites by 5%.
Asked to identify the types of companies that were most difficult to connect with, respondents ranked the following as the five worst industry sectors:
Mobile operators
Utilities
Broadband providers
Pay TV firms
Retailers
 "Companies without a coherent customer service infrastructure are, in the eyes of the customers, at best falling short of expectations, and at worst are seen as deliberately obstructive," Tony Porter added.
He said: "It's vital that companies execute better when it comes to multi- and omni-channel.  There are customer retention risks and serious problems with the validity of customer data if businesses don't do a better job at uniting the various contact streams.  Multi-channel shouldn't mean parallel lines.  It means shared intelligence and converged service."
The purpose of these new approaches to customer service is to improve efficiency and provide faster resolution of customer queries, enabling customers to mix and match channels for convenience.  However, a surprisingly high number of companies run their channels almost entirely independently, which means that customers may find themselves duplicating effort without improving the prospects of a speedy resolution.
Customer frustration is mainly connected to wasted time and repetition. One respondent said: "It appals me that I have to repeat even a straightforward query each time I call or email or use the website.  Nothing joins up, despite claims about ease and convenience.  I find that I have to share my details again and again. I'm worried that businesses are being pretty cavalier with my personal data."
Tony Porter said: "There are many companies that do an outstanding job of integrating their communication with customers.  Communications have transformed in the last decade – and staying ahead of the curve requires commitment, expertise and resource.  On the flip side, there are many companies that still have customers who are probably better at joined up multi-channel communication.  Our polling shows that the average UK consumer now uses around seven different electronic communication channels, many of them consolidated in one mobile device.  Customers are adept at organising data across multiple channels, and their expectations are correspondingly high."
---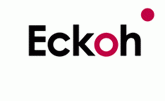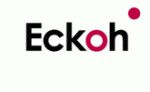 Additional Information

Tony Porter is Tony Porter, Head of Global Communications, Eckoh
For additional information about Eckoh visit their Website or view their Company Profile