Parcel delivery firm City Link has awarded Virgin Media Business a contract worth around £1 million to transform its contact centre.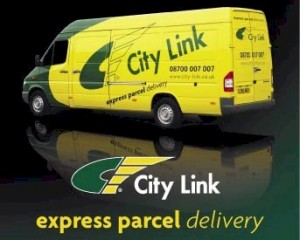 The solution, which integrates a Cisco Unified Communications (UC) platform with Enghouse Interactive software, is designed to allow City Link to save on telecoms costs and improve the way it manages its customer enquiries.
The contact centre team will be able to cut down on response times by seeing real-time customer information as calls arrive.
The team will also be able to share information more easily via instant messaging or desktop-sharing, meaning callers no longer have to "start again" when their enquiry is passed to someone else, said City Link.
With one click an incoming customer call can be recorded or turned into a video conference or instant messaging chat. The new system also enables the team to see the customer's details and the number of calls waiting to be answered on their desktops, rather than on small display buttons on a telephone.
The service provides "presence" information, such as "on a call" or "away", so colleagues always know each other's status. And if one of the team is struggling to resolve a customer issue, they can search for an expert that is available on the network. They can then instantly transfer the call, boosting the overall number of calls resolved.
The new solution will be fully operational by the end of 2014. James Coxon, City Link IT director, said: "Virgin Media Business' ability to work with multiple vendors to suit our own specific needs played a major role in them securing this contract.
"We've invested heavily over the past year in improving our IT infrastructure and are excited to welcome Virgin Media Business on board as part of our drive to improve the service we provide to our customers day in, day out.".