The company is an American online retailer with annual revenue in excess of $8 billion. It has twelve fulfilment centres and three contact centres across the US staffed by over 6,000 employees
The challenge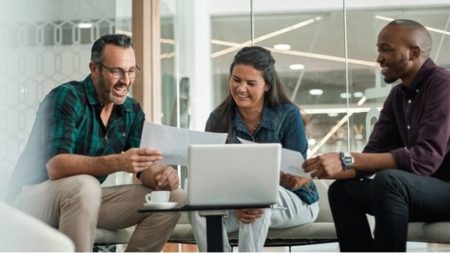 A large volume of payments are processed via the company's website however it also has over 6,000 agents across 3 contact centres handling tens of thousands of calls per day. Excellent customer service is at the heart of the company's philosophy. It does not use an IVR and its agents are neither incentivised to make sales nor to keep calls below a certain length.
The bulk of calls into the contact centres relate to purchases that the customer has already made. However, customers can also make purchases over the telephone and around 20% of inbound calls typically involve a payment being taken, so the company needed a secure and PCI-compliant way to handle these payments.
Before it switched to CardEasy, the company ensured payment card security by using physical controls. Its contact centres were paper-free environments and agents were not allowed to bring their mobile phones onto the floor. This approach was not popular with agents and also meant that the entire customer service organization, from desktops to telecommunications to the network, all remained within PCI scope. The company wanted to reduce costs and improve security by removing the contact centre from PCI scope entirely.
CardEasy offers automated speech recognition
The company looked at several alternatives before selecting CardEasy however none of them met its needs as completely as CardEasy.
For example, CardEasy offered automated speech recognition, something that none of its competitors offered at the time. This was important to the company because many of its elderly customers find it easier to speak their card number rather than enter it using their telephone keypad. Now, around 50% of all payments processed using CardEasy are handled using automated speech recognition rather than DTMF.
We have certain customers that really struggle with DTMF and so we wanted to have automated speech recognition as an option. It tends to be the case that more computer literate customers will make their payments online or via the mobile app. It tends to be people who are less tech savvy who call the contact centre
Fully de-scope from PCI DSS
Additionally, some of the other options that the company considered did not offer the full PCI de-scoping that CardEasy provides. For example, it considered a pin pad device (P2PE) which the customer service representative would use to enter the customer's card details, however this would have still left the entire contact centre telecoms system, the agents and their workstations within PCI scope. In contrast, CardEasy enables complete PCI de-scoping for the entire contact centre.
Quick and flexible implementation
Another benefit of CardEasy is its flexibility in terms of different modes of implementation. Clients can opt for on premise or cloud-based implementations, depending on their requirements. In this case the company opted for the on premise CardEasy solution.
Our policy is that mission critical systems should all remain on premise rather than be moved into the cloud. Consequently, we opted for the on-premise CardEasy installation as the CardEasy tool is so critical to our business.
CardEasy also offered a speed of implementation that became critically important when the pandemic hit in 2020. The company moved all its customer service representatives to working from home as quickly as it could. However, this left it potentially exposed from a PCI compliance perspective. This provided the big push needed to get the CardEasy installation completed.
The agent remains on the call throughout
The company prides itself on its exceedingly high levels of customer service. One of the other reasons that it opted for CardEasy was that, when using CardEasy, the customer service representative stays on the call with the customer throughout.
There were other options we looked at where the caller is sent off to an IVR at the point of making their payment. However, we really wanted a good customer experience and not to lose the customer at any point during the call. With CardEasy the customer service representative remains on the call throughout the entire purchase and that's really important to us.
A positive customer experience
Our experience of working with the CardEasy team on the implementation of CardEasy was very positive. The CardEasy team behaved like a partner rather than a supplier at every step of the way. We worked as a team in a really cohesive and positive way. They were always available to answer any questions that we had and make any changes that we needed.

We spent a lot of time working on error handling as how to handle things when they don't go right is one of the most important parts of the solution. We found the CardEasy team very helpful and the dashboard that CardEasy provides which shows live call and payment success rates is extremely useful.

CardEasy has been really beneficial in helping us to keep our customer experience ratings high. With the transition to this type of technology you might have expected to see some kind of negative impact there, at least initially, but we have not experienced that at all. That's really a key point in understanding why CardEasy has been so effective for us.

Secure, PCI DSS compliant payment solution for contact centres
Whether your customers choose to pay over the telephone or via a digital channel such as email, SMS or web chat, CardEasy provides a simple, secure and cost effective payment solution that will protect your customers and de-scope your contact center environment from PCI DSS.
Offering seamless integration with your existing telephony and IT infrastructure, CardEasy significantly reduces the risks and costs associated with managing card payment transactions in your contact centres, whilst improving your customer's experience and trust. CardEasy removes the risk of payment card fraud within your contact centre by preventing your contact centre agents from hearing or seeing payment card data, automatically blocking it from your screen and call recording (without the need for a pause/resume function) and preventing it from entering your contact center systems and networks.
Our patented technology creates a secure payment environment for payments handled over the phone, self-service IVR, email, webchat, SMS, social media or even via video calls.