Capita deploys cloud contact centre technology from Intelecom to support human resource service centre for UK based client

Intelecom UK Ltd has announced that Capita Group plc is using its Connect cloud-based contact centre solution to handle employee enquiries received in a human resource service centre operated on behalf of a large UK corporation. The ease of use, scalability and cost-effective pricing model of Intelecom Connect enables Capita to support the client's 30,000 plus employees with a range of human resources (HR) administration and other occupational services.
Capita originally chose Intelecom in 2006 for its proven track record and future-proof technology. Today, all enquires coming into the human resource service centre go through the Intelecom Connect platform. Today, over 60 Capita staff use the solution to handle around 10,000 calls a month. Enquires cover a range of HR topics including changes to existing staff roles, such as promotion, relocation, maternity/paternity enquiries and new starter details. Other calls from employees include queries regarding the corporation's wealth of benefits such as childcare vouchers, cycle to work schemes, occupational health, travel services and more.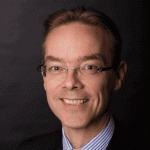 Klaas van der Leest, managing director, Intelecom UK Ltd commented, "
Large, complex organisations such as this client rely on Capita's expertise and technical know-how to streamline their contact centre processes yet still deliver a highly personalised service that boosts customer satisfaction.
The inbuilt flexibility of Intelecom Connect is fundamental to meeting the needs of dynamic and constantly changing contact centres. In addition the ability to customise reports using Connect Control demonstrates value and provides hard evidence for management to make meaningful changes. Intelecom continues to provide support to enable Capita Group to deliver this essential HR service to its client's employees."


For additional information see Capita's Website
Intelecom's Website or Company Profile