Leading outsourcing specialists CALLCARE Ltd, part of the Isher Capital portfolio, has reported a record annual turnover of £8.2m – a 20% increase on the previous year.

Continuing a period of ongoing growth, the company attributes its most recent success to a strategy built on innovation. The business has evolved its services to match the changing demands on contact centres, especially for non-telephone services and for greater quality customer service.
The business has spent two years refining its call management systems to create what it believes is the perfect blend between artificial intelligence processes and the emotional intelligence of well-trained customer service teams. This includes the ability for operator 'scripts' to be dynamically updated with live information relevant to each caller to ensure fast and seamless service, helping to increase the quality of customer care.
In addition, £1.1m of the business' overall growth has resulted from the launch of its non-voice, email management services, part of CALLCARE's solutions for clients seeking to manage customer communications across multiple channels.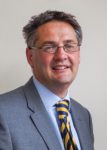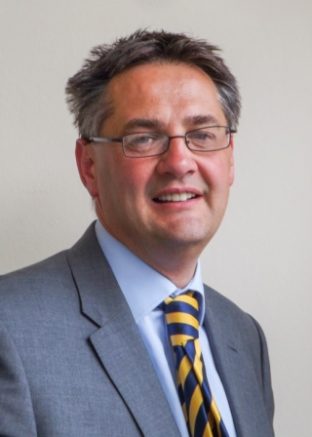 David Bate, managing director for CALLCARE said:
"Over the past 12-months we've worked hard to increase efficiencies in order to provide a more streamlined service for our clients. This has been greatly aided through embracing new technologies to develop not only our telephone services but also email and web chat management.
"In just one year, the results have been overwhelmingly positive, with a 20% increase in revenue and a 30% reduction in monthly costs for many of our clients."
Offering businesses a cost-effective solution for the management of their customer experience, CALLCARE has also been divided into three core areas. This covers incident handling, dedicated customer service teams and a switchboard and reception service.
In addition, the development of a new management model offers clients a dedicated team to handle the core of its customer communication. This means they benefit from greater productivity due to staff becoming fluent in managing the client's callers on an ongoing basis, which for many has seen a 30% reduction in monthly costs.
Supporting this is a two-tier team structure during peak periods, which allows a larger team to manage initial enquiries before passing on the calls that require higher knowledge to those in a second-tier position. This system is managed by specialist technology built in-house.
---
Additional Information

CALLCARE was established in 1998. It has a head office in London and 24-hour contact centres based in Manchester. CALLCARE operates three outsourced call centres. Each is strategically placed on a separate national grid to ensure CALLCARE has no single point of failure should there be a power outage. All the centres operate 24/7, with our full-time staff working a varied shift pattern to ensure each hour of the day is adequately covered.
Working in partnership with a wide range of clients from both the public and private sectors, we tailor our services to meet our customers' needs and have a unique understanding of the issues that their business and their personnel face every day.
For additional information on CALLCARE visit their Website

Isher Capital is a Boutique Private Equity Fund & Family Office primarily focused on providing immediate equity resourcing to Entrepreneurs & Owner managed businesses. Established to support businesses and entrepreneurs, its expertise lies in business growth, rescue and turnaround situations which require capital resources.
For more information on Isher Capital visit their Website