Building a customer experience team is an essential step of creating a customer experience programme in your contact centre and ultimately improving the overall customer experience.
In my 20+ years of customer and employee experience leadership, I've discovered that the right customer experience team structure and customer experience team leadership can set up organisations for success when it comes to truly listening to and understanding customer needs, meeting them in the moment, and acting on their feedback.
Three reasons every company needs a customer experience team
First, organisations with a strong customer experience programme backed by the right people, processes, and systems, have the power to improve revenue — whether that's by identifying revenue leakage in the customer journey or uncovering positive customer experiences with higher revenue potential and higher levels of social impact. Effective customer experience teams not only help identify ways to improve the customer experience that drive repeat business, but also discover insights and strategies for getting new business in the door.
Second, customer experience teams can help reduce operational costs by pinpointing — and solving for — points of friction in the customer journey.
Lastly, the customer experience function can help elevate the overall customer experience in a way that has a powerful ripple effect in improving the organization's workplace culture and employee engagement. When brands are able to demonstrate the positive, direct impact their people have on the customer experience, that's rewarding — and that is how companies are able to create a connection between their employees, the work they do, and the meaningful customer experience outcomes that the brand is able to achieve as a result. Employees want to work with organizations that are winning at customer experience and, as the true champions of that experience, customer experience teams can make that a reality.
The three pillars of building a customer experience team
Creating a dedicated, cross-functional customer experience team is an essential building block of any successful customer experience program. Before joining Medallia, I was responsible for the creation, execution, and measurement of the customer experience strategy across Freddie Mac's $2.3 trillion single family guarantee portfolio, and I also served as Head of Customer Experience Analytics & Strategy for Chase's Home Lending business.
Having shaped customer experience teams at these leading financial services brands, I've found that there are three key pillars, or core functions, involved in building a customer experience team structure that works.
#1: Insights and analytics function: Identifies trends, measures KPIs, and guides customer experience strategies
A lot of organizations today have analytics capabilities — such as data scientists — that sit outside of the customer experience team.
I'm a huge advocate for having insights and analytics resources inside the customer experience department to prioritize the work involved in capturing and understanding the voice of the customer, including bringing the right customer data together in a meaningful way, tracking customer metrics, and pinpointing the business drivers that are associated with customer feedback.
#2: Design function: Helps the company embrace design thinking as a process
One way to build out a design function at a company is by building a customer experience team design group with a user experience (UX) or user interface (UI) focus. However, when I think about design as part of a core element of a customer experience program, I think about bringing together design thinking resources that work with the business to come up with critical solutions, not necessarily traditional UI or UX designers who may be responsible for creating design assets or materials.
My preference has always been toward a team that employs design thinking as a process and then engages the business to solve for the big "rocks" — or roadblocks to optimal customer experiences — that the insights and analytics team unearths.
As part of their responsibilities, the design team may conduct design thinking workshops with different parts of the business and work with the organization to come up with customer experience solutions for the customer from an outside-in, customer-led perspective.
From there, they work to prototype these solutions within these design workshops and bring these ideas to life by working with other partners across the organization.
This way, your business partners have ownership and accountability around the solution, all while leveraging design thinking, as a resource and guide, to get there.  As more and more of your workforce is exposed to design thinking, and experiences the power of the mindset, you will start to realize gains in the third critical component: culture change.
#3: Change management function: Embeds customer experience within the company culture
This third pillar is absolutely critical and on equal footing with the insights and analytics and design functions. After all, customer experience is, in many ways, about change management — getting organizations to adapt their processes, systems, policies, and culture to the benefit of the customer experience.
Your team's change management division should have resources focused on creating awareness and knowledge within the broader organization, helping answer questions like: what is customer experience and what does a great customer experience look like?
These individuals should help other departments across the organization to become much more customer-led, which is essential to the success of any customer experience program. Without investing in change management resources, chances of long-term success are significantly diminished.
Customer experience team leadership
Having someone who is formally recognized to oversee the broader customer experience team across insights and analytics, design, and change management is critically important. And my advice has always been that this customer experience team leader needs to have a seat within the C-suite, whether that's as a chief experience officer or chief customer officer. Some may have a "Head of Customer Experience" report into another C-level role, such as the CMO or COO, but given the direct impact customer experience has on overall business success, that's a missed opportunity.
Drilling into the customer experience team structure from there, this C-level customer experience team leader should have three direct report leaders ("head of" roles) responsible for overseeing each of the aforementioned functions, as these disciplines require unique, distinct skill sets.
Within some more mature organizations, the customer experience function and employee experience function are part of one unified experience team that reports into the chief experience officer role. That only makes sense, as there's this natural flow of skills between these two sides of experience management.
For instance, take the insights and analytics team as an example. The customer experience insights and analytics team naturally have skills that can be easily transferred to understanding and measuring the employee experience, mapping out and identifying friction points along the employee journey, and then combining these employee and customer experience data sets to further inform future strategies.
Key takeaways for customer experience teams and leadership
Customer experience drives the top and bottom lines, and that's why it's crucially important to continually improve it. To start, brands should build out dedicated data & insights, design, and change management functions that put customer experience at the heart of their thinking and processes. Additionally, they should implement a reporting structure in which the customer experience leader reports to the C-suite, with each function reporting into a leader who understands their unique skill set. I know firsthand that these are the pillars of success.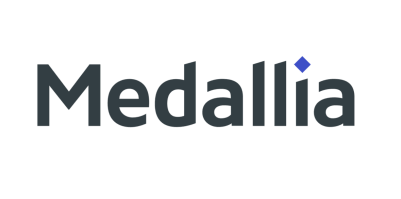 Medallia is the pioneer and market leader in Experience Management.
Medallia's award-winning SaaS platform, Medallia Experience Cloud, leads the market in the understanding and management of experience for customers, employees and citizens.
Using Medallia Experience Cloud, customers can reduce churn, turn detractors into promoters and buyers, create in-the-moment cross-sell and up-sell opportunities and drive revenue-impacting business decisions, providing clear and potent returns on investment.
Whether you are looking to empower agents or operational teams, Medallia can help create better experiences for your teams and your customers.