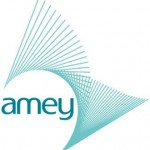 Leading service provider Amey has become the first supply company in the utility sector to employ the award-winning feedback technology of Rant & Rave to help improve their clients' customer satisfaction ratings.
Amey which works with some of the biggest utility companies across the water, power and gas sectors has signed up to use Rant & Rave's text message feedback solution on its metering contracts with United Utilities and npower.
The service offers customers a chance to give speedy feedback which is then analysed using Rant & Rave's Sentiment Engine and uploaded onto a dashboard that is monitored and acted upon where necessary.
Gary Marsden, Customer & Regulation Manager at Amey explained:
"Delivering first class customer service is a core objective at Amey and our investment in Rant & Rave is a key part of that strategy. We provide a range of metering services on behalf of United Utilities and npower and it is vital to us that our clients know their customers are in safe hands.
"The Rant & Rave service is delivering a number of benefits. We get a much higher response rate using this service than traditional feedback cards and it gives us real-time intelligence about what is happening out in the field. This enables us to react to trends, recognise great performance and of course share that information with our clients. It also gives us an effective tool to engage with our teams and update them on how they are performing. It is a great motivator."
He added: "The service we have received from Rant & Rave has been excellent and it has added significant value to the company in terms of understanding the end user's perception of our service. I look forward to introducing the service to more of our utility contracts."
Nick Boxall-Hunt, Sector Manager for Utilities at Rant & Rave says:
"The utility market, and the public sector in general, is making significant strides in customer service, proving they really care what their customers are thinking by taking action on the feedback they gather. Amey's investment in Rant & Rave illustrates their understanding of how important customer service is to their big name clients and their dedication to achieving a first class customer service that puts them above their competitors."
Rant & Rave (formerly known as Rapide) is one of the UK's leading customer engagement companies, providing award winning technology to half of the FTSE.