80% of UK shoppers will avoid high street stores on Black Friday, Genesys Research finds
New data shows consumers prefer the convenience of anytime, anywhere shopping from any device
Eight-in-ten UK consumers (80%) plan to avoid stores on Black Friday this year, according to research by Genesys the global leader in omnichannel customer experience and contact centre solutions. A majority of respondents — 55% — say they do not want to take part in the pre-Christmas bargain hunt on November 23rd this year because stores are too busy.
The research, exploring the attitudes of 1,000 UK consumers, found that 31% of shoppers do not believe Black Friday price reductions are worth the trouble of battling the crowds. In fact, 16% say there are better deals to be had at other times of the year. More than a fifth (21%) prefer to shop online on Black Friday.
The retail sales extravaganza known as Black Friday has grown tremendously since truly gaining popularity among British consumers in 2013. In fact, data from IMRG shows UK shoppers spent £1.39bn on online retail sites on Black Friday 2017. This year, UK sales are expected to boom, with shoppers projected to spend £5bn in total, half coming from online sales.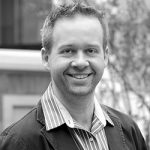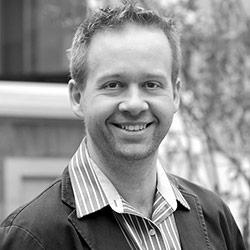 Richard McCrossan, digital lead for Genesys, and an expert in customer experience solutions, said,
"This year, the vast majority of British consumers are planning to stay away from stores on Black Friday because it's not worth the bother. They prefer shopping online in the comfort of their own home – or whatever location is convenient – to the chaos of dealing with crowded high-street stores,"
"Shopping has become as much about the experience as the purchase – and during the holidays, that means speed is of the essence and convenience is king. Only 5% of respondents said a low standard of customer service is a reason to avoid physical stores, so it's other aspects that put consumers off. With an estimated 14 stores per day closing in the UK, retailers must meet consumers' expectations for hassle-free experiences at every touchpoint – from making payments to finding answers to questions, to getting personalised, friendly service. It's not just about the purchase – it's about making the experience great," McCrossan explained.
The research also found differences in attitudes to Black Friday between the sexes:
– 82% of women said they would not enter a store on Black Friday, compared with 77% of men
– 61% of women said the reason they avoid physical stores is because shops are too busy, compared with 47% of men
– However, more men (21%) than women (12%) say they don't go into a store on Black Friday because better deals are available at other times of year
Differences emerged between the generations as well, with 60% of 18-24-year-olds saying stores are too busy on Black Friday compared with 50% of respondents over the age of 55.
Black Friday originated in the US and has now become a UK phenomenon, with heavy discounting on thousands of goods ranging from tech and electrical appliances to beauty and fashion, as shoppers prepare for the festive season or snap up pre-Christmas bargains for themselves.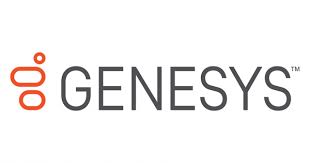 Genesys® powers more than 25 billion of the world's best customer experiences each year. Our success comes from connecting employee and customer conversations on any channel. Every day, 11,000 companies in more than 100 countries trust our #1 customer experience platform to drive great business outcomes and create lasting relationships. Combining the best of technology and human ingenuity, we build solutions that mirror natural communication and work the way you think. Our industry-leading solutions foster true omnichannel engagement because they perform equally well across channels, on-premises and in the cloud. Experience communication as it should be: fluid, instinctive and profoundly empowering.
For additional information on Genesys visit their Website or view their Company Profile