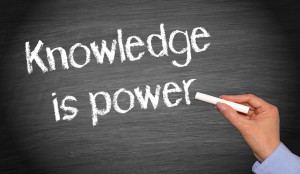 Turning analytics into action is probably high on the list of both the VP of Customer Experience and the Director of Contact Center Operations. In their attempts to better understand the customer through voice of the customer initiatives, they typically set out to identify and fix any operational efficiency problems or compliance breaches.
From there, they can take a number of steps to reduce the time to value and increase the size of impact for speech analytics implementations, including:
1. Reduce the time it takes to analyze customer conversations
2. Increase the sample size
3. Improve detection rates
When the above steps are complete, you are rewarded with more and better intelligence to optimize the customer experience. Now, you may say to yourself "This is great!" And it is. But, you will need to figure out how to turn all of this great information into action that can truly impact the customer experience – your business.
Below are three ways to turn speech analytics intelligence into action in your contact center:
1. Display your findings in intuitive dashboards  – Dashboards are great to understand what the information means as many people are visually oriented. It shows where to focus and what areas need action. When drilling down on problem areas, it may reveal a certain team, location or outsourcer is the cause of missed targets.
2. Automatically trigger your workflows – A modern speech analytics solution is integrated with your contact center infrastructure, which allows you to configure an action to be taken when a certain phrase is successfully detected. For example, when a customer says: "I am very unhappy with your service, I will not renew it for sure," an outbound action is triggered for someone in your customer retention team to take action.
3. Automatic case creation – When speech analytics is integrated with your CRM or Case Management solution, you can create a case in your systems. THe case is then registered and tracked for follow up. Think about a customer that says the installation of your product is painful. If this turns into a trend, you may want to follow up with some customers and escalate this to the responsible line of business manager.
Through an integrated approach and some clever thinking, great business results can be achieved, such as improving the customer experience, increasing efficiency and compliance, and optimizing business processes. Perhaps even the products and services you sell can be improved through a well-thought-through speech analytics project.
---
Additional Information
To learn more about Speech Analytics, download the ebook 'Cancel out the Noise!'
About the Author – Stefan Captijn

With over 20 years of experience in the IT and Customer Service business, Stefan has an unusual mix of experience having served in IT, Consulting, Marketing and Business Development roles. Stefan started with Genesys in 2000 and currently Stefan serves as Solution Marketing Director. Stefan has a passion for running, cycling, loudspeaker building and enjoys public speaking and travelling the world.