Before You Can Engage Your Customers… You Must Engage Your Contact Centre Agents
Contact centre agents are the ambassadors of your business, and their state of mind during customer service calls greatly affects the dynamics of these conversations and ultimately greatly affects the customer experience. But only in the past few years has agent happiness been recognised as a key determinant of customer happiness. In retrospect, it's obvious to anyone with an inkling of human nature. People naturally adopt the attitudes and thinking of those around them. There's a reason why truths like, "enthusiasm is contagious" have withstood the test of time.
Although the direct relationship between agent attitudes and customer attitudes seems logical and intuitive, there hasn't been much solid research data to support that conclusion. Aspect has changed that with the release of our 2018 Consumer Experience Index Survey, a compilation of attitudes and preferences from over 1,000 US consumers. Our survey found that 72% of consumers would rather interact with a happy agent and have the experience take longer. This is quite a strong statement when you consider how important time is to consumers. Key contact center metrics like AHT and FCR are all about reducing the time a customer must invest to solve his/her problem, so a customer willing to spend more time on a call to be connected with a happy agent is an unambiguous statement about customer preference.
Ian Jacobs, Principal Analyst at Forrester, puts it this way, "Unhappy contact centre agents equal unhappy customers. It's that simple."
Unfortunately, most employees are not engaged in the work they do every day, so they are not happy. A study by Gallup found that 68% of the US workforce is not engaged, and 17% is actively disengaged. Of course, disengaged agents have bad attitudes, are likely to turn over, and worst of all, provide bad service. So how do contact centres keep agents engaged in, and excited about, what they do every day?
Last year, Aspect surveyed 500 contact centre agents in its 2018 Aspect Agent Experience Index Survey in an attempt to better understand what agents want and how their contact center employers can keep them engaged. First, we need to recognize that asking about agent attitudes is really asking about Millennial attitudes, since about 80% of contact centre agents are Millennials or younger. The cliché attributes we have all heard about Millennials such as desire for work/life balance, thirst for technology and need to be connected all have a profound influence on what makes them happy both on and off the job. We can't double their salaries or give them corner offices, but we can improve their work lives at minimal cost, if we understand their preferences and adapt our contact center tools and culture to accommodate these preferences.
Here's a sampling of our findings…
– 58% of Millennial/Gen Z agents say that self-service contact with management is just as important as a good salary
– The majority of Millennials said they would be interested in an on-demand (Gig Economy) job rather than traditional full-time employment
– Many agents see opportunities to advance in their careers if their contact center would introduce customer service chatbots
These and many other findings on agent engagement are available in our three-part report: 2018 Aspect Agent Experience Index Survey. Part I explains some key findings about keeping agents engaged. Part II outlines agent attitudes about working in the Gig Economy. And, Part III explains how agents perceive the advent of AI and chatbots. You might be surprised at that you find in these surveys of what contact centre agents are really thinking.
---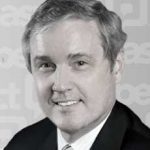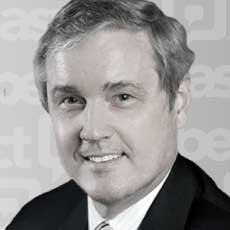 Additional Information
Robert Moore is Senior Manager, Product Marketing at Aspect Software
Bob Moore provides marketing, strategy and product management expertise for Aspect's Workforce Optimisation suite and frequently writes and speaks about the latest developments in workforce optimisation and back office.
To Download the 2018 Aspect Agent Experience Index Survey Click Here
Aspect helps enterprises break down the walls between people, processes, systems and data sources, empowering organisations to unite around the customer journey. Our customer engagement centre offers native interaction management, workforce optimisation and self-service capabilities that drive dynamic, conversational interactions and create a truly frictionless omni-channel customer experience. Leveraging all the benefits of the cloud and over 40 years of industry ingenuity, Aspect conveniently and easily connects questions to answers while helping enterprises keep service levels high and operational costs contained.
For additional information visit the Aspect Software Website or view their Company Profile