Winners announced at the greatest customer contact awards in Europe, the ECCCSAs
Ukraine contact centre outsourcer, Simply Contact, was among the winners at the European Contact Centre & Customer Service Awards (ECCCSA) 2022 in London last night. As Gold winners of Best Crisis Management Approach, they were given a standing ovation as they were presented their award.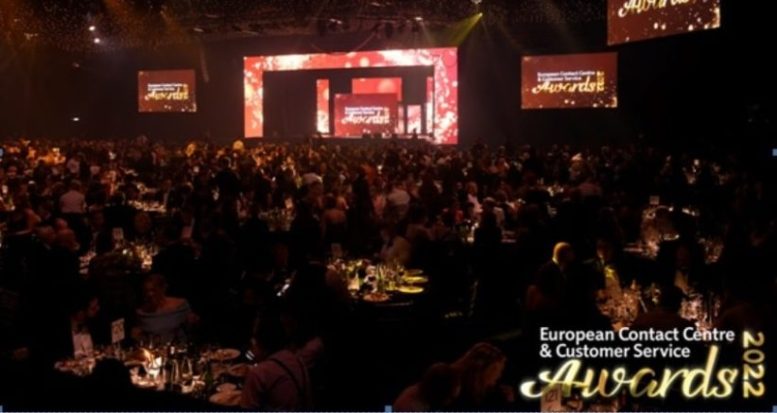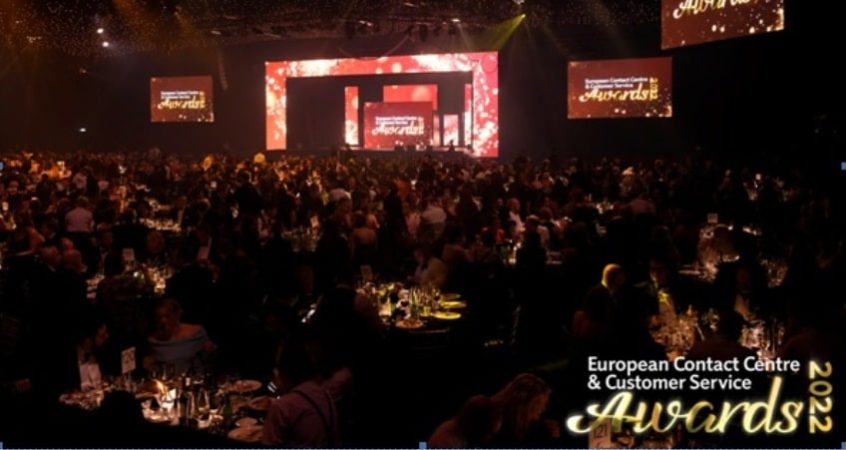 Germany's Home Shopping Europe won Most Effective Deployment of Artificial Intelligence. The judges said "this was a very impressive bot deployment demonstrating how you can service customers' transactional needs whilst enhancing their experience". The last award of the evening, Best Customer Experience, went to Three Ireland with the judges commending their "genuine omni-channel programme".
Teleperformance once again showed their dominance, winning Gold for Best BPO Partnership (Large), Best Approach to Diversity and Inclusion and Outsourced Contact Centre of the Year. Gousto, the online recipe box retailer, Ascensos and Webhelp won two Golds during the evening.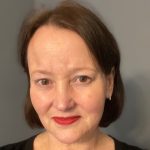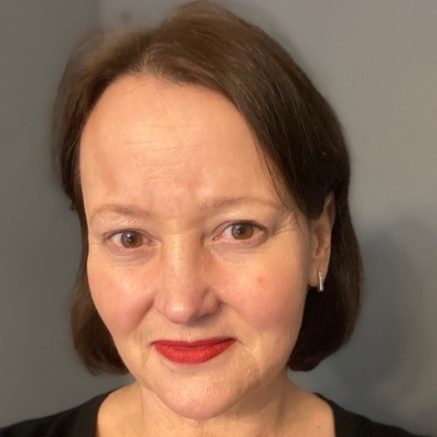 Chair of the Judges and Global Chief Experience Officer – CX and Channel Performance at Ipsos, Helen Wilson, said,
"I have to take my hat off to the Judges this year because the competition was strong across every category and identifying the best in Europe was an incredibly difficult job,"
"The winners really deserve the recognition because they have pushed boundaries, delivered incredible customer experiences and truly value their people. Huge congratulations to them all."
Gold winners of Best Supporting Team (Colleagues) was the Manager Advice Team at Bupa. Kirk Bradley, Director of Customer Service, was delighted with their success saying "the team has worked hard to create an environment where our managers can talk openly about the challenges they are facing. It's good to hear the judges recognised that. I'm incredibly proud of them and I know we'll celebrate this for a long time!"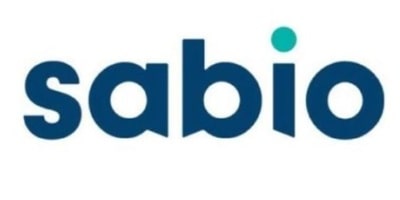 Craig Pumfrey, VP Corporate Marketing at Headline Sponsors, Sabio, commented,
"Congratulations to all the winners at these awards this year, Gold, Silver and Bronze,"
"We are honoured to support these awards because we know that the credibility of the judging process uncovers the best in Europe, no matter how large or small their operation. Celebrating our great industry amongst a diverse array of functions, sectors, cultures and nationalities, all bound by a simple vision to deliver exceptional customer experiences, is an important step to raising standards and the profile of the important work all these organisations do for customers every day."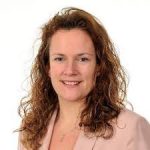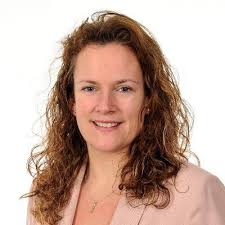 Managing Director of the ECCCSAs and CEO at the CCMA (Call Centre Management Association) in the UK, Leigh Hopwood, was pleased to see so many colleagues from across Europe engage with the awards programme this year.
"This one vision to deliver great CX is what bines us", she said. "And that's why we have started to build relationships with associations across Europe, so that we can work together to continue to raise the profile of the customer contact industry right across the continent by recognising the very best contact centre and customer service operations. We are looking forward to furthering this work in the coming years with the support of our committed sponsors and media partners."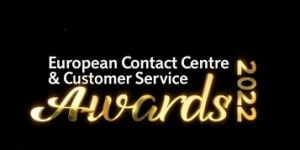 Now in its 22nd year, the largest and longest running customer contact awards programme in Europe revealed this years' winners to over 1,200 guests from 32 countries. Hosted by the glamourous TV presenter and journalist, Fiona Bruce, with support from the legendary Linford Christie OBE, 34 categories were presented Gold, Silver and Bronze winners following a rigorous judging process.
For the list of all the winneers at theevent please Click Here
In its 22nd year, the European Contact Centre & Customer Service Awards (ECCCSAs) is the longest running and largest awards programme in the customer contact industry. The programme recognises organisations across Europe that are leading the way in delivering exceptional service to customers.
Overseen by Helen Wilson, Chair of the Judges and Chief Experience Officer at Ipsos, the awards are highly regarded for its robust judging process, the ECCCSAs award organisations that continually innovate to improve the customer experience, value their people and operate efficiently and effectively.
Being an ECCCSA winner is a prestigious accolade that has proven to raise the profile of the contact centre operation, its capabilities and its stars.
It's easy to take part with an online toolkit, webinar, videos, articles and an awards hotline. Winners get the recognition they deserve by celebrating their achievements at the prestigious awards evening hosted by Fiona Bruce and a surprise celebrity legend on Tuesday 22 November 2022 at Evolution, Battersea Park, London.