Last year the working world was forced to dramatically change the way we work, with unified communications platforms such as Zoom and MS Teams becoming the new normal for those working from home. However, businesses need to accelerate their integration between UC and the contact centre stack for SLAs and KPIs to be met.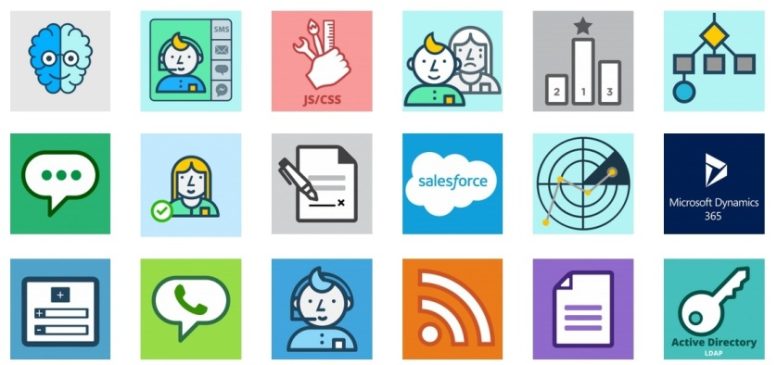 Contact centre agents often need intelligence from other areas of the business, and these departments are likely to be working from home due to the pandemic. Unified communications is going to play a key role in the success of a multichannel approach that is continuing to grow as new methods of communication come into the fold. The forced move towards remote working has in turn forced the need for greater synchronisation between internal systems before  best-in-class customer service can be delivered by agents on the frontline.
This strategy is not a technology sell
As proven by the Covid-19 pandemic, cloud-based UC solutions bring great resilience. Just think of the thousands of businesses that have not only endured, but continued to provide excellent service.
To do this, it is clear that businesses must combine contact centre solutions with their UC platform, building business processes that will allow for better sharing of information, more informed agents and happier customers.
By following these rules, businesses will become truly service-driven without the need to rip up the rulebook and start again.
With buzzwords like omnichannel, new technology such as Artificial Intelligence and so on, contact centre bosses would be forgiven for thinking this is all a tech sell. But the reality is that it isn't. It's the process that they must get right.
Many people refer to it as a 'single pane of glass'. The idea that UC and CC are integrated and empower an organisation to manage all of their communication tools in one place. These are all worthy goals but require a change of thinking if they are truly going to deliver a great customer experience.
Microsoft Teams is perhaps the best example of this. Active users of Teams increased exponentially during the Covid-19 pandemic, enabling colleagues forced apart by the pandemic to collaborate. However, its value to the wider business risks being limited unless the contact centre is truly embedded within it, providing true collaboration between back and front office, as well as audit and reporting capability
Enabling the contact centre to deliver better CX
In the clamour for integration – and achieving this single view of the organisation – something is being lost. Simply put, the contact centre is being held back. Imagine, for instance, a customer gets in touch with the contact centre, which has strict performance metrics that it must continue to hit. They have a complex query that requires support from the finance department. The agent goes to the finance team to help solve the query but finds them difficult to reach and with significantly less urgency to solve the problem.
On average 30% of contact centre calls end up needing help from elsewhere in the business, from resourcing and legal to finance, which, if not joined up, at best is the caller waiting on hold and at worst being told to wait for a callback from another department and needing to repeat their request all over again.
This scenario is one that is played out across contact centres every day. Ultimately the failure to solve the customer query either at the first point of contact, or within a certain time period, will be blamed upon the contact centre, which is patently unfair, yet will always be the case while performance metrics are not extended through to supporting areas of the business. It creates a black hole which, in the eyes of the business, is the fault of the contact centre.
Having contact centre technology within the UC stack makes this far more achievable. Better yet, it makes the customer journey far more enjoyable as well. Rather than being passed from pillar to post, a UC environment will enable agents to see the availability of colleagues, offering them immediate access to the right people – and the right information – through instant messaging.
It may be uncomfortable for some businesses to face, but a business that hides away from such scrutiny is in trouble either way. Worse, a failure to do so risks disengaged or angry customers all too liable to take their business elsewhere.
By adopting a set of KPIs and SLAs that are relevant not just for the front office agents – but those in the back office as well – will turn the tables and show where the barriers to great customer service truly lie. The answer may be a surprising one.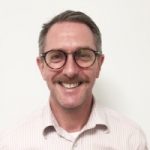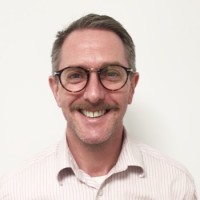 Andrew Tucker has been helping organisations make the right choices for their contact centres for over 20 years. Drawing on his extensive experience evaluating, purchasing and managing contact centres across a variety of industries, Andy is perfectly placed to deliver guidance on customer and digital strategies.
As Success Manager at Cirrus, Andy is a valued and trusted advisor on all aspects of our client's contact centre ecosystem, from regulation and performance to technology and transformation. Whether the requirement is for a simple voice deployment or full omnichannel capability with conversational AI, Andy's approach is business goal driven which ensures maximum impact and guides future contact centre strategy.
For additional information on Cirrus view their Company Profile