Why Agent happiness is good for the contact centre industry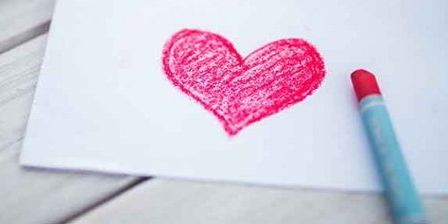 Valentine's Day – the day that all contact centre agents get celebrated by their employers!
No?
Did we get this wrong? OK, but you've at least been asked by your employer via agent surveys about how you're feeling, right?
WHAT?!
Ok, so it's natural that your employer will focus on your customers, and how happy they are. But, did you know that your company can use both customer and your feedback to help you get better results for the company?
Here's why:
You're on the front line
As someone who deals with customers on the phone every day, there's no one in the company that has as much knowledge about those customers as you – everything from what their gripes are to what kind of language they use. Admit it, you've got some thoughts on how the customer service experience could be improved for the customer, right? By asking you about your customers, your employer gets an unparalleled insight into the market.
Measurement is good
Anyone who has ever worn a fitness tracker will know that measuring something activates that competitive switch in all of us (even if it's within yourself, trying to beat the previous day's steps). If customers are surveyed about your conversation straight after you have them (we call this agent surveys), you get real-time feedback on how you're doing, and the result of that is almost always an improvement over time, which is good for you and good for the company!
Transparency
If you're getting these measurements, it's really important that you have access to them immediately – otherwise, it's just not real-time! You shouldn't have to rely on your manager to tell you when you've done a good job – it's up to you to measure your performance and adjust it when you see it's necessary.  There is nothing better than hearing a verbatim comment from your last customer praising you to the hilt!
Rewards!
When things get measured objectively, it's time to get a reward scheme in place. Whether it's a free pizza for the most improved agent or an extra long break for someone hitting 10 happy customers in a row, it's worth it!
No one is perfect
There will be areas that you're great in, and areas that will need some work, but what you don't want to do is attend every training session under the sun. By measuring your interactions, your manager should be able to structure a training programme that will benefit you both now and in your future career.
---

Additional Information
VIRTUATel has been designing automated surveys, lke the one discussed, for over ten years – They know exactly the questions to ask to make sure that your time with your company is productive and, yes, happy!
For additional information about VirtiaTel visit their Website or view their Company Profile