What Are the Biggest Obstacles Faced in Call Centres – And What Are the Solutions?
Nigel Dunn, Jabra's Managing Director, EMEA North, explains.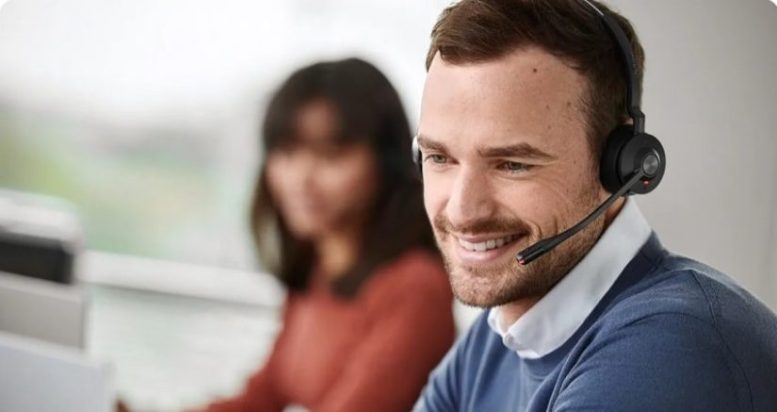 What began as a necessary shift to remote work during the pandemic has evolved into long-term adoption of hybrid ways of working.
As we enter the next stage of the hybrid working journey, what are the main challenges facing contact centres and how can these be solved?
 1. Talent wars
The global pandemic forced businesses to close contact centres and adapt to working from home. Whilst many were not prepared for this at the start, the last 18 months have showed us that with the right tools and support, home working can be productive and beneficial.  Employees are now reassessing their priorities and expecting employers or prospective employers to have a flexible or hybrid working policy.
Almost one in six people (59%) now consider flexible working as the top benefit at work, ahead of salary, research from Jabra finds. Three out of four people want to be able to work anywhere in the future.
With contact centre attrition rates increasing, to retain staff and attract the best talent, businesses need to consider long-term adoption of a hybrid working model. This means creating an office environment where staff feel motivated and engaged, while also giving employees the freedom and ability to work from anywhere by providing the technology to achieve this.
Technology is critical to the war on talent with a growing demand for professional, reliable technology that gives employees the ability to collaborate and be productive, wherever they are. 85% of workers view technology as crucial to a work-from-anywhere future.
 2. Having the right technology for hybrid working
Contact centres face the constant pressure of ensuring staff have the right tools to be their most productive. And for organisations whose employees are working from changing locations, this poses another challenge.
The reality is that many workers are still not using professional headsets or are using the wrong equipment for the job. Poor-quality audio and noisy environments can create a bad customer experience. And for call centre staff themselves, disruptions and noise can impact concentration and increase stress levels.
Professional headsets can solve many of these issues with features that take sound quality and comfort to the next level. Active Noise Cancellation suppresses surrounding noise on calls and eliminates distractions in busy environments. Headsets should also be comfortable to wear for long periods of time.
We expect to see video emerging as a new channel of communication in contact centres. Video is an effective way to communicate with customers, and with professional video conferencing solutions, meetings can feel more natural and personal, as if you are in the same room. It also plays a vital role in internal team collaboration, helping staff to feel motivated and for meetings and training to be more inclusive.
 3. Managing customer service in a changing environment
Like many businesses, contact centres are still navigating the shift to hybrid working. The challenge is maintaining customer service and performance while listening to staff's needs.
Call centres can use data proactively to manage distributed teams and make informed decisions. Insights into call volumes and capturing data on customer interactions can help tackle issues such as staffing levels at peak times and predict the level of inbound calls, so managers can allocate the right resources. Data and analytics can spot patterns, ensuring that customers receive the right level of support.
Customer experience is coming to the fore and video will play a bigger role in engagement and communication between agents and customers.
We expect data and AI to play an increasing role in managing the quality of communications with customers. This can determine customer satisfaction as well as the challenges and pain points for centre staff, wherever they're working from.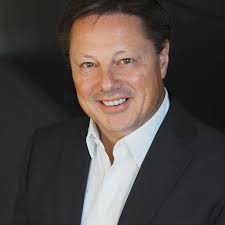 Nigel Dunn is Jabra's Managing Director, EMEA North.
Jabra is a world leading brand in audio, video, and collaboration solutions – engineered to empower consumers and businesses. Proudly part of the GN Group, we are committed to letting people hear more, do more, and be more than they ever thought possible. Jabra engineering excellence leads the way, building on 150 years of pioneering work within the GN Group. This allows us to create integrated tools for contact centers, offices, and collaboration that help professionals work more productively from anywhere; and true wireless headphones and earbuds that let consumers better enjoy calls, music, and media.
For additional information on Jabra view their Company Profile