VoiceSage 's Paul Sweeney discusses Contact Centres and SMS Conversations and suggest that this is the Next Big Thing for contact centres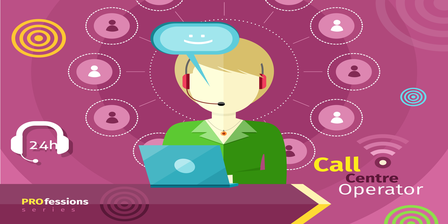 Moving from the diallers to SMS Conversation (two-way text messaging) customer engagement is a relatively new phenomenon that is really paying off for contact centres with more and more contact centre managers taking the steps to include SMS conversations as part of their digital strategies.
But, many brands have stopped being creative about their customer contact strategies.
That's understandable, given the current tendency to think digital is the only game in town – and for cost reasons, contact centres like to push self-service. But there are more tools that need to be taken into account – which, if ignored, weaken the chances of successful customer relationships. The good news is, these other tools dovetail neatly with any overall digital strategy – which makes sense, as marketing and customer service professionals need every tool at their disposal, at the right time, and to be properly co-ordinated.
More customer contact options = more contact
Without question, the more contact options businesses offer customers, the better. So it's surprising that lots of firms make it as hard as possible to be reached, when simply printing a contact number on a website communicates to customers that you are open for business and trustworthy. If customers can't make contact, or do not receive a message confirmation, or if a response times are too long, customers are venting their frustrations on social media and make as loud a fuss as they can.
Before things get to that point, add in highly flexible and quick response channels. That doesn't mean hiring multiple customer service agents, but adopting the number one means of communication your customer base prefers: SMS.
After all, customers are very familiar with the SMS channel, it's private, and it's immediate. So, what's stopping contact centres from having SMS conversations with customers?
Some service providers are making progress with web chat. Web chat has had an amazing uptake recently but it takes a great deal of effort to do it well: context and real time data is everything and best case, typically you can run two or three concurrent conversations at once with this method. With two-way text conversations whoever, clients we work with report more like 12 to 15 concurrent conversations. That's far more efficient; if you can respond using automated, or adaptive templates there are even more efficiencies to be realised. (Indeed, text templates combined with some simple routing rules can also help you service customers in multiple languages with great ease.)
Even better, with smartphones, SMS doesn't have to be plain text either. A new development called visual touch messaging presents the customer with an instant app like experience, letting them do exciting things when they click on a link inserted into the SMS message (tap to give a survey score, slide to choose the timeslot and make a 1-Touch decision etc.). Visual touch messaging has dynamic, real time choice capabilities which means customers can see what choices are available "right now" – something the public really responds to – and which firms should be adding into the mix of their customer contact offerings.
Contact Centres and SMS Conversations = Quality Conversations
An example of a major organisation doing just this – using SMS with great impact – is National Grid Metering (NGM), a subsidiary company of National Grid that provides metering services in the UK's regulated gas metering market.
To handle its customer enquiries, NGM runs a busy, 24 x 7 contact centre handling half a million customer queries per year. Strict service levels have to be met for certain urgent cases such as response times for reports of faulty meters, so high-quality, consistent customer service is mission critical for this organisation. And to provide that, SMS has turned out to be a highly effective tool, proving to be a powerful way of providing alerts to internal staff as well as incident communication and resourcing updates for the entire metering business process.
Getting set up so that you can send an SMS containing the right information to the right person at the right time, takes the co-ordination, capacity, and technology stresses off the table. That's why putting some time into working out how you too could automate conversations with your customers over SMS is valuable. Being able to insert a range of visual options into your communications flow also has clear benefits, too.
However you do it, don't narrow down your options to too narrow a sense of 'digital:' the future is mobile and SMS remains a helpful choice as a channel in enterprise customer contact.
The real lesson is that one method, whatever it may be, is not enough, be that email, voice, or SMS. Use all the channels where appropriate and ensure that all channels properly dovetail into one overall customer contact strategy.
Now that's what I call creative, don't you?
---
Founded in 2003 and headquartered in Dublin and London, VoiceSage has deep heritage and experience in delivering transformational interactive customer communications solutions that streamline and add value to high-volume contact activities.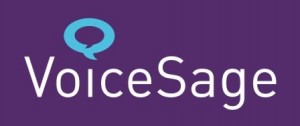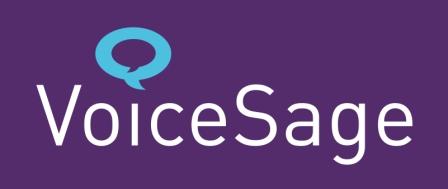 VoiceSage's cloud-based messaging product and services deliver more than 2 million messages a day and are used by businesses serving more than 75% of the UK population. More than 44 million individual phones in the UK have received a VoiceSage message at some time.
As a privately held international communications technology company, leading the way in automated customer contact communications we deploy class leading interactive messaging solutions – voice, sms, e-mail, chat.
For additional information see VoiceSage's Website or Company Profile