Voice of the Customer is a hot topic at companies looking to become more customer-centric or improve their customer experience. For many, this term has become synonymous with customer feedback surveys, but that's not exactly true.

Voice of the Customer is a multi-faceted process to learn more about your customers. What do they want? What do they need? Are customers expecting something that you aren't currently providing?
Customer experience is being increasingly targeted as a differentiator for companies in multiple industries. Voice of the Customer is a critical part of ensuring your customer experience is up to par. While surveys are a great way to get feedback, they are only the tip of the iceberg when it comes to a complete Voice of the Customer initiative. Here are some additional methods to add to your feedback process:
Focus Groups and Interviews
Get your customers face-to-face and ask their opinions. Focus groups, interviews and other methods of direct feedback are not only useful for R&D of new products and services; they're also a great time to gather input on what's currently happening. Additionally, these methods let you gain insight into the perception of your company, whether that perception is true or not.
Direct Observation
One thing to consider about solicited feedback is that it isn't always truthful. Sometimes even if intending to be honest, it doesn't reflect reality. That's why direct observation is an important part of Voice of the Customer. For virtual products and services, this has become much easier as technology progresses. Even for tangible products, there are many creative ways to observe how customers interact with your offerings. The information you gain from direct observation provides critical insight you can't get from asking.
Customer Service and Contact Centre Input
Don't forget to ask your own employees! Include the in-house employees who directly interface with your customers. Customer service agents interact with hundreds of your customers every week. They can provide vital anecdotal evidence and real-life scenarios that help identify areas of success as well as potential customer experience killers.
Keep Your Eyes and Ears Open Online
Even if your company doesn't have a website or maintain a social media presence, customers still are talking about your brand online. Whether through Google reviews, Yelp, or social media, valuable customer experience information is being shared online. In the case of negative reviews or complaints, many of these improvement opportunities won't be shared directly with the company. It's imperative that you proactively search for this information across the web.
In-House Marketing Team
This is another channel of customer insight that many Voice of the Customer initiatives might be ignoring. Though not direct feedback from customers, many of the KPI's this internal department uses can provide tertiary evidence you can use to make an overall impact. Are certain marketing campaigns or channels seeing performance outliers? Has their A/B testing found wordings, colors, or images that customers react more or less favorably to? Importing this knowledge to your Voice of the Customer initiative can make a huge impact on its success.
Now that you know some of the methodologies to collect information for your Voice of the Customer program, here comes the important part. All of this information is completely useless if you don't act on it. Not only must you act, it must be a constant and ongoing action. Improving customer experience isn't a one-time event. It requires buy-in from every level of your organization and the creation of processes to keep the feedback loop active. The moment you think you're finished and start getting complacent is the same moment the door opens for customer experience to start slipping again.
---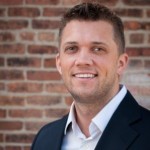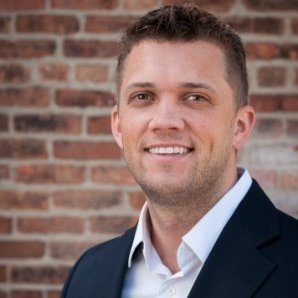 Additional Information
Patrick Russell is Product marketing Manager at InContact
For additional information about InContact visit their Website