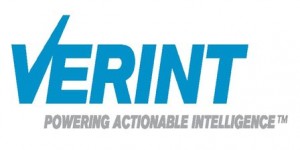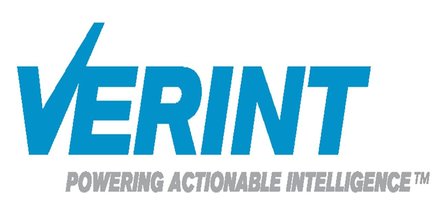 Verint Awarded Industry Honours for Customer Analytics
Solutions Recognised for Innovation, Excellence and Customer Success
Verint® Systems Inc. have announced that it has received several new customer analytics awards. These honours from leading media and industry associations reinforce the company's focus on innovation, excellence and a commitment to helping organisations achieve key business objectives by enriching customer interactions, improving business processes and optimising their workforces.
International Customer Management Institute Award
The International Customer Management Institute (ICMI) Global Contact Center Awards honored Verint alongside one of its insurance customers as a 2015 finalist in the "best use of technology" category based on the provider's implementation of Verint Customer Analytics™. The provider deployed the Verint solution to leverage the power of data analytics to enhance customer engagement and improve satisfaction, as well as to differentiate itself in the market.
The ICMI awards focus on recognising companies, contact centres and individuals that provide a platform for leadership, vision, innovation and strategic accomplishments for the industry. Verint Customer Analytics are comprised of solutions that include speech analytics, text analytics, enterprise feedback management and engagement analytics, and are designed to enhance the customer experience.
Customer Service and Sales Award
Verint was named a gold winner in the "new products, upgrades, solutions and innovations" category of the 2015 Customer Service and Sales (CSS) Awards for Verint Engagement Analytics™. This cloud-based software and services solution gathers and correlates data on customer interactions, journeys and profiles to enhance customer and employee engagement. The CSS awards are designed to recognize people, programs and companies for customer satisfaction that stems through sales and service excellence, and for their impact in helping organizations gain a single view of the customer experience and areas of opportunity and improvement. Verint Engagement Analytics helps simplify the complexity of big data with smarter analytics and engagement.
CUSTOMER's Speech Technology Excellence Award
Verint Speech Analytics™ was recognized by CUSTOMER magazine with a 2015 Speech Technology Excellence Award. This honor recognizes innovation in speech technology solutions that help improve customers' bottom lines. More specifically, Verint was selected for its strength in helping organizations analyse and rapidly take action on the valuable intelligence gained through every day customer interactions. Recent enhancements to the solution include a new advanced speech engine, sophisticated semantic intelligence and machine learning for automated theme discovery, and a redesigned user interface.
---
About Verint Systems Inc.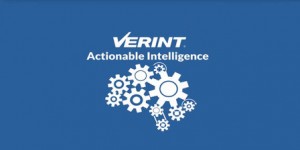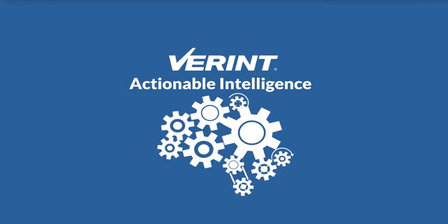 Verint® is a global leader in Actionable Intelligence®, which has become a necessity in a dynamic world of massive information growth.
By empowering organisations with crucial insights, Verint solutions enable decision makers to anticipate, respond and take action, and make more informed, effective and timely decisions. Our solutions are designed to address three important areas of the actionable intelligence market: customer engagement optimisation; security intelligence; and fraud, risk and compliance. Verint's vision is to create A Smarter World with Actionable Intelligence®, and today, more than 10,000 organizations in over 180 countries—including over 80 percent of the Fortune 100—already benefit from this vision.
For additional information,
Visit the Verint Website or
View their Company Profile